Mexico Still Fifth Most Dangerous Country For Business In Latin America, Report Says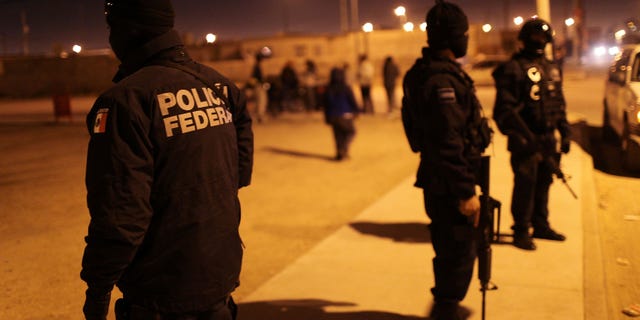 Despite a concerted effort by President Enrique Peña Nieto and the capture of high profile drug lords like Joaquín "El Chapo" Guzmán, Mexico still remains the fifth most dangerous country in Latin American for businesses, according to a report by a Florida-based security assessment firm.
FTI Consulting, Inc. said that despite some improvements in the tenure of Peña Nieto, Mexico is still a volatile place for business investment. Coming ahead of Mexico on the list are turbulent Venezuela, Honduras and Guatemala – both holding some of the highest homicide rates in the world – and Haiti.
"After some initial success in lowering homicide rates, the overall security situation in Mexico shows little sign of further improvement," wrote Frank L. Holder, Chairman of Latin America for FTI Consulting and author of the Latin America Security Index. "The growth of militias to fight the drug cartels, infighting among the cartels themselves and continued government actions has shown a similar level of public insecurity, kidnappings and violence as prior years, with increases in some areas such as theft of merchandise in transit."
Data from the Mexican government seems to support FTI's assertion that not much has changed in terms of violence in the country. The National System on Public Security (SNSP) said there were 330 kidnappings and 1,305 extortion cases nationwide in 2013, an 11 percent and 4.5 percent increase, respectively from the same time last year.
The State of Mexico, where Mexico City is located, had the highest number of homicides and extortions, while Tamaulipas, bordering the state of Texas, had the highest level of kidnappings.
"During the past 15 months there has been an increase in homicides linked to organized crime, as well as some increase in common criminality such as home invasions, armed robbery and theft of merchandise in transit," Holder told Forbes, adding the most serious threats to businessmen in states like Tamaulipas, Guerrero, Michoacán and Mexico are extortion, kidnapping and violence related to organized crime.
One way that businessmen in Mexico have bumped up security measures is by resorting to bullet proof cars and clothing.
"In the last six months of 2012 we saw a [sales] spike of 10-15 percent," Jason Forston, an executive vice president at the Texas Armoring Corporation, a company that builds bulletproof cars, told Fox News Latino. "Most of our clients are from the private sector. We focus on wealthy individuals, executives, business owners."
According to José Eduardo Llanos, chairman of the Mexican Automotive Bulletproofing Association, the private sector [demand] is growing." Estimates he provided show that in 2012 Mexicans purchased close to 2,500 bulletproof cars.
"Usually they're luxury cars and 80 percent are SUVs," Llanos explained.
Venezuela topped the FTI Consulting list due in large part to the soaring murder rates in the capital, widespread corruption and the recent political unrest that has seen at least 34 people killed on both sides of the political divide.
Venezuela's military on Wednesday reaffirmed its support for President Nicolás Maduro following the arrest of three air force generals accused of plotting a coup amid ongoing anti-government protests.
The men and women of the Venezuelan military are "protecting our people, guarding our homeland's sovereignty and supporting the constitutionally elected president and commander-in-chief," the Bolivarian National Armed Forces, or FANB, said in a statement.
Authorities have charged more than a dozen police and soldiers with violating the human rights of demonstrators, while the government likewise accuses radical opposition elements of fomenting violence.
EFE contributed to this report.
Follow us on twitter.com/foxnewslatino
Like us at facebook.com/foxnewslatino