Mexico City police chief resigns after drawing fire for arrests of people protesting disappearance of 43 students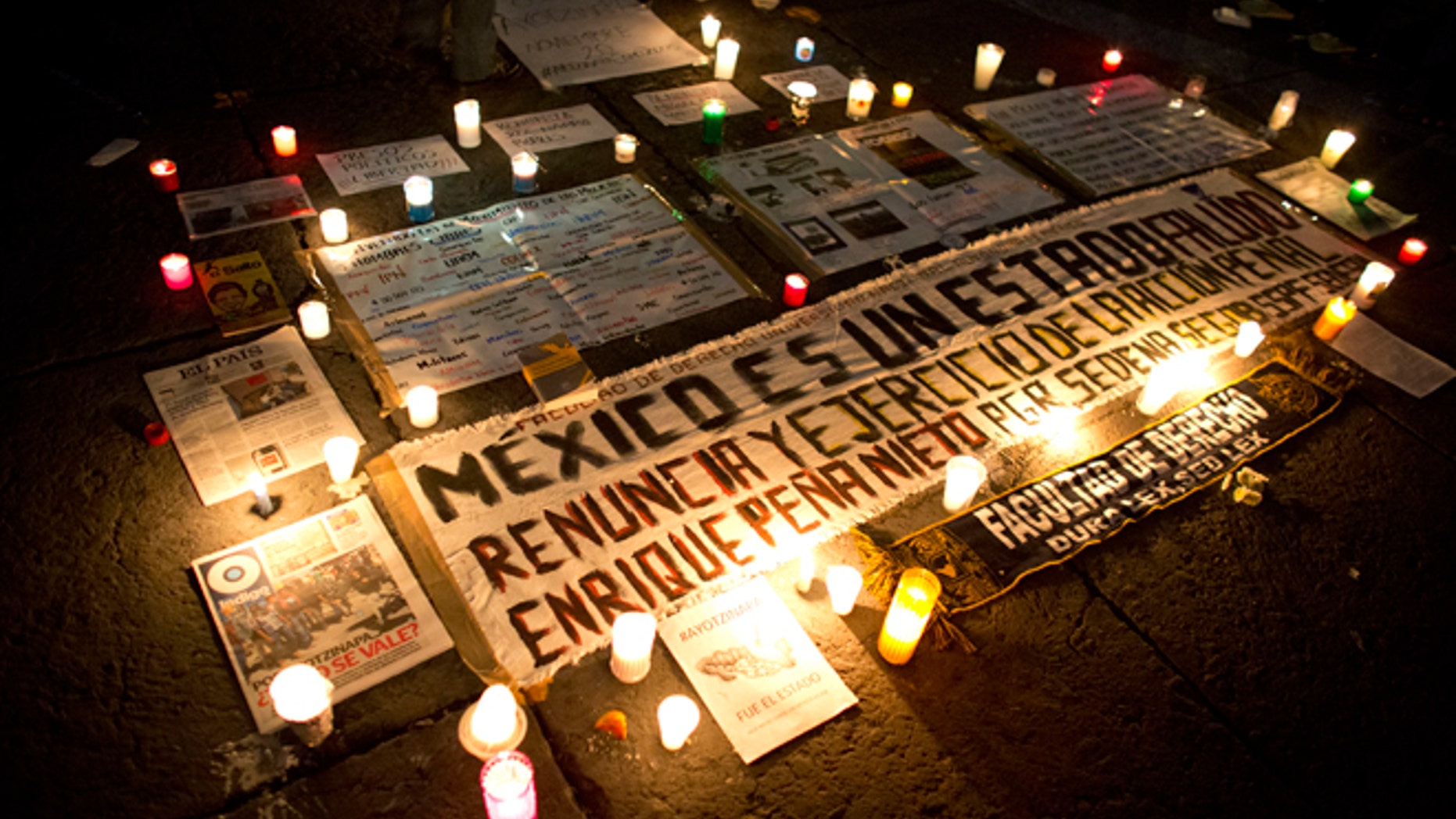 MEXICO CITY (AP) — Mexico City's police chief has resigned following criticism about his department's arrests of people protesting the disappearance of 43 college students.
Mayor Miguel Angel Mancera said Friday that Public Security Secretary Jesus Rodriguez Almeida had submitted his resignation, but Mancera did not offer a reason.
The capital has been the site of regular demonstrations since students from the Rural Normal School of Ayotzinapa were taken by police in the southern state of Guerrero on Sept. 26 and allegedly turned over to gang members.
One of the largest marches occurred Nov. 20. It was wholly peaceful until a confrontation broke out between a small number of people and police. Eleven were arrested and sent to federal prisons. Days later a judge found there wasn't enough evidence to support their arrests.
Mexico officially lists 22,322 people as having gone missing since the start of the country's drug war in 2006. And the search for the missing students has turned up other, unrelated mass graves.
The 43 students, who attended a radical rural teachers college known as Ayotzinapa, disappeared after they went to the Guerrero city of Iguala to hijack buses.
Iguala police intercepted them on the mayor's orders and turned them over to the criminal group Guerreros Unidos, a gang with ties to the mayor, prosecutors have said. Prosecutors say there is evidence the gang members killed the students and incinerated their remains.
It is that link between a local government and drug gang that angers many Mexicans.
Follow us on twitter.com/foxnewslatino
Like us at facebook.com/foxnewslatino