Mexico Cartel Sends Outgoing President Calderon a Goodbye Note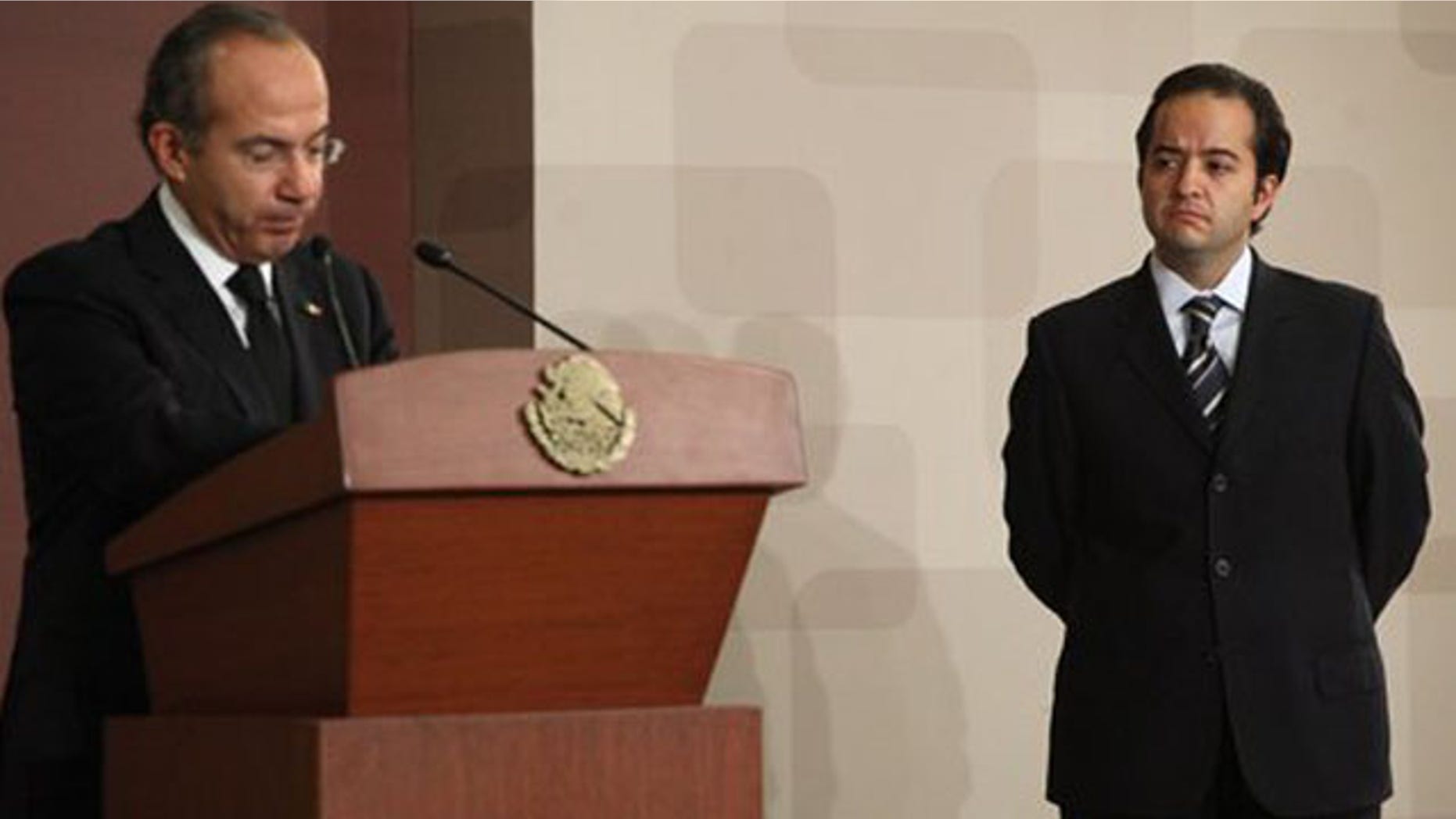 In two weeks, Mexican President Felipe Calderón will leave office after six years in power – a time the country saw an enormous rise in violence related to Mexico's drug cartels.
In honor of his departure from office, one of Mexico's most secretive cartels left a series of banners in three Mexican states, saying goodbye and wishing the outgoing president and his family well.
The Knights Templar, a quasi-religious break-off faction of the Familia Michoacána, who bill themselves as protectors of the poor and follow an alleged strict ethical code, left banners in the Mexican states of Guerrero, Michoacán and Guanajuato.
"Message to Mr President Felipe Calderón ... we have never agreed with the way in which you treated us. Your intentions may have been good, but not your actions," according to a translation by the website Insight Crime. "We apologize for everything, and as we are not going to see you governing in December, we wish for you, your family and your cabinet, in the words of Vicente Fernandez [an iconic Mexican singer], 'that everything goes well' Sincerely, the Knights Templar."
Since the group's inception, the Knights Templar have been known for their unique public relations efforts and for their almost apologetic attitude toward their crimes, that include drug trafficking and murder.
Message to Mr President Felipe Calderón ... we have never agreed with the way in which you treated us. Your intentions may have been good, but not your actions.
The message to Calderón reveals a mixed tone as it both criticizes the outgoing president for the "human pain" he has caused, while surprisingly saying that the group had learned much from him and that they wish he had done more to help the poor.
"Though it condemns his inability to provide the people with justice, it somewhat surprisingly offers an apology, though it is unclear exactly what for," wrote Edward Fox of Insight Crime. "In light of this, it is likely that the gang believes that with these tactics it can eschew the spotlight of the state's offensive against organized crime and garner favor with the people it claims to help."
Like other major drug trafficking organizations in the past – most famously Colombia's Pablo Escobar and the Medellín cartel – the group has funded public works and community projects in Michoacán, adding to their Robin Hood "rob from the rich, give to the poor" image they hope to project.
According to a recent report by the Associated Press, the Knights Templar's strategy seems to be paying off as they've replaced law enforcement in many sections of the state and have overtaken the Familia as the region's main group.
"Despite their efforts to try and gain the government's favor, however, Michoacán has been the site of numerous security surges against the gang this year," wrote Edward Fox of Insight. "Given the group's focus on public relations, it seems likely they will take a similar approach when the new administration of Enrique Peña Nieto arrives next month."
Peña Nieto takes office on December 1 and has promised to refocus the drug war strategy from taking down high profile targets to reducing the murder rate in Mexico. Since 2006, it is estimated that 60,000 people have died in the ensuring violence related to the drug war.
Follow us on twitter.com/foxnewslatino
Like us at facebook.com/foxnewslatino