Mexico arrests cartel figure in connection with disappearance of 43 students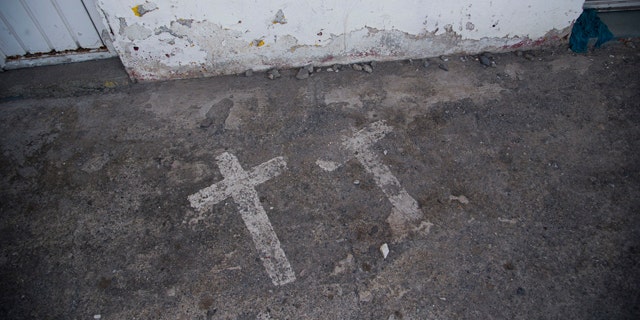 NEWYou can now listen to Fox News articles!
MEXICO CITY – Federal authorities captured a suspected high-ranking drug cartel member who has been implicated in last year's disappearance of 43 college students in the southern state of Guerrero, officials said Thursday.
State prosecutor Miguel Angel Godinez Munoz announced the arrest of Gildardo Lopez Astudillo in a statement, and National Security Commissioner Renato Sales later confirmed the detention.
Sales called Lopez Astudillo, 36, the "intellectual author" of the students' disappearance. He was arrested Wednesday in the city of Taxco and is suspected of involvement in drug distribution, extortion and organized crime.
In November, then Attorney General Jesus Murillo Karam said it was Lopez Astudillo who informed his drug gang boss, Sidronio Casarrubias Salgado, that rivals were causing trouble in the city of Iguala. Casarrubias allegedly instructed him to defend their turf.
The government's investigation maintains that local police in Iguala illegally detained the students from the Rural Normal School of Ayotzinapa on Sept. 26, 2014, and turned them over to the Guerreros Unidos gang. Authorities say they were killed and incinerated at a garbage dump.
However, family members continue to doubt the official account of what happened.
A recent report presented by a group of independent experts has discredited many aspects of the official inquiry, such as discounting the possibility that the bodies were burned on a giant pyre at the dump.
Authorities say they have identified the remains of two of the missing students. The identification of the second victim, Jhosivani Guerrero de la Cruz, was announced Wednesday.
A team of Argentine investigators also working on the case said Thursday night that "serious questions" remain about the origin of samples that were tested and that it does not consider the identification a definitive result.