Mexico A Step Away From Opening Up Its Oil Market To The World For First Time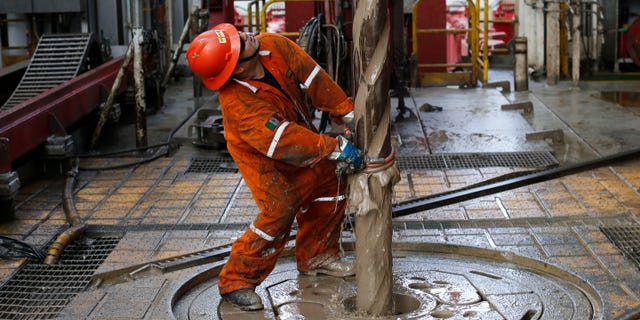 MEXICO CITY (AP) – A majority of Mexico's state legislatures have now approved sweeping energy reform legislation that, once signed into law, will allow for the first time private companies to work in oil and gas exploration and production.
In all, 17 of the country's 31 state legislatures have approved the reform of the state-controlled oil industry that Congress passed last week.
The states' approval was needed because the legislation changes the country's Constitution, which previously banned such private contracts.
San Luis Potosi state's legislature became the 17th to approve the bill on Monday.
The federal Congress must still certify the states' ratification, and the president must sign it into law.
Mexico's sweeping away of seven decades of nationalist protections and letting foreign companies back into its oil fields is crucial to bringing the expertise and money needed to rejuvenate its sclerotic energy industry, supporters said.
But even after the strong approval given by both houses of Congress this week, skeptics ask whether Mexico has the ability or will to regulate the private contracts for the benefit of all Mexicans rather than just a few.
Industry analysts and oil companies in the United States say both countries will benefit from the measure, which ends the monopoly of state-run Petroleos Mexicanos, commonly known as "Pemex," and allows Mexico's government to contract with companies like Exxon Mobil and BP to explore and drill for oil and gas that Mexico hasn't been able to tap.
"It's a win-win if there ever was one," William Colton, Exxon Mobil's vice president of corporate strategic planning, said in a webcast.
Mexican oil exports to the United States are projected to drop as U.S. production increases from new fields, but analysts say increased investment in the Mexican economy is good for everyone, and not just for energy.
"It will boost productivity, economic growth and job creation," President Enrique Pena Nieto, who pushed the plan, said via his Twitter account after Thursday's vote.
Mexico faces a daunting task in making Pemex more competitive and efficient. While it's a symbol of national pride and success, the company is widely seen as bloated, backward and corrupt.
Pemex's production is down 25 percent since 2004, and it's suffering record thefts of its oil, some by its own employees. The company is dominated by a labor union headed by the powerful and wealthy Carlos Romero Deschamps, whose family is famous for its ostentatious lifestyle.
It produces double the oil of Norway's state-run Statoil, yet has 6.5 times as many employees, says Mexico's Center of Research for Development.
Based on reporting by The Associated Press.
Follow us on twitter.com/foxnewslatino
Like us at facebook.com/foxnewslatino