Mexicans Optimistic About U.S. Immigration Reform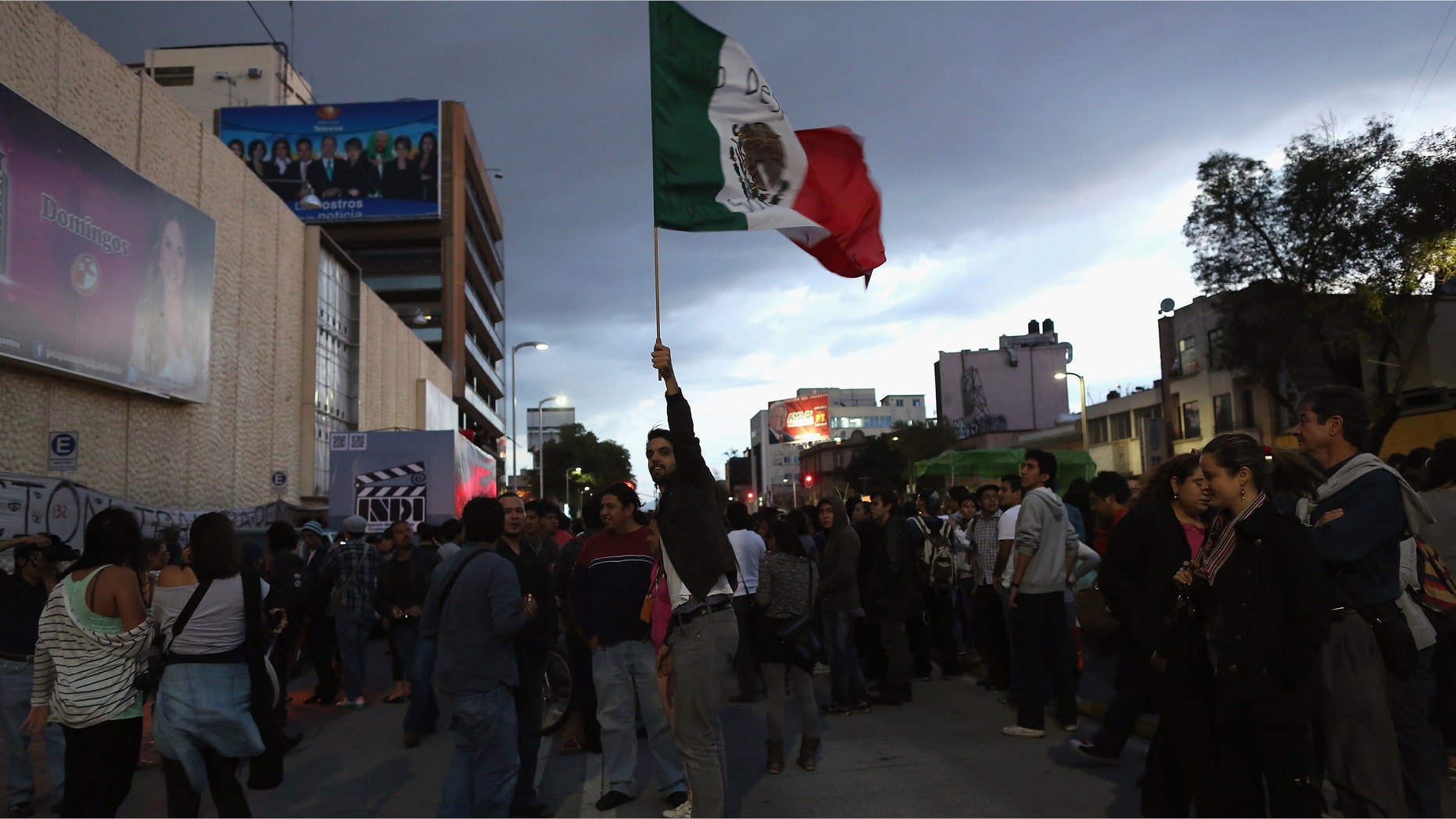 Mexicans are optimistic about the immigration reform bill submitted to the U.S. Senate Wednesday, saying that while it proposes a long wait for migrants to gain U.S. citizenship, it at least gives them a stable path to do so.
"There are some people who would like to become citizens right away," said Ismael Mota Ortega, 48, who heads the Illinois federation of clubs of migrants from the central Mexico state of Zacatecas. "But there are others who see things sensibly, that you have to demonstrate that you can truly be a good citizen, step by step."
But Marco Antonio Castillo, who leads an advocacy group called the Popular Assembly of Migrant Families, complained about the numerous conditions the measure would impose on applicants, saying: "The immigration reform doesn't appear to be as just as possible."
"We don't want to be pessimistic, because this is an unusual step" to get a reform bill at least presented, Castillo said. "But it is fundamentally important that the demands of society be met."
Mexico's Foreign Relations Department welcomed the proposed reform, calling it "a positive step."
"The commitment expressed by President Barack Obama and members of both parties in Congress on this issue is very encouraging," it said. "As the U.S. legislative process proceeds, it will be fundamentally important that the contributions of migrants are taken into account, and that their rights are respected. "
The bill would allow migrants in the country before 2012 to apply for "registered provisional immigrant status." That would not allow them to collect federal benefits, but they could at least work safely in the United States and visit their homelands.
That is a big issue for many of the millions of Mexican migrants who entered the U.S. illegally and who have been unable to visit relatives in Mexico, in some cases for years, because of fear they would not be able to return to U.S. jobs.
"I think that the big concern for the nearly 1.6 million households who have family members living without documents in the United States is regularizing their situation so that they can come and go, something they haven't been able to do since the crackdown in immigration policies," said Rodolfo Garcia Zamora, an immigration expert at the state university in Zacatecas, a Mexican state that is home to many migrants.
But he noted that, even after paying fines and fees, migrants will have to demonstrate proficiency in English and civics, something that could represent yet another barrier.
"There are a considerable number who might not qualify to start the process ... And then there is the question of English," Garcia Zamora said. "We have thousands of Mexican migrants who have spent their whole lives working in the United States, and because they have always lived in a Latino or Mexican community, they don't speak English."
But the requirement could encourage some migrants to become more integrated in U.S. society.
"There are a lot of people who aren't prepared, and I think this could stimulate them to get ready in some way," Mota Ortega said. "People need to get motivated and make their own effort."
One group that could benefit if the bill is passed includes some of the most tragic cases of the current situation: adult migrants deported after decades living in the United States, who often left behind — or brought with them — children born in the United States.
The bill allows such people to apply for re-entry if they were deported for non-criminal reasons and have children, parents or spouses who are U.S. citizens or legal permanent residents.
"This makes me enormously happy," said Margarita Torres, 45, was deported in 2010 after living for 20 years in Washington state, where she worked picking apples. Her 10-year-old daughter, Angelica, who was born in the U.S., is now living with her in a poor Mexico City neighborhood. She hopes to return to the United States and reunite with her husband and four other children in Washington.
"God willing, they will at least give me a visa. What I most want in this world is to see my children," Torres said. "The saddest thing is to have a family broken up."
Based on reporting by the Associated Press.
Follow us on twitter.com/foxnewslatino
Like us at facebook.com/foxnewslatino