Mexican woman apparently died from 20-foot fall off border fence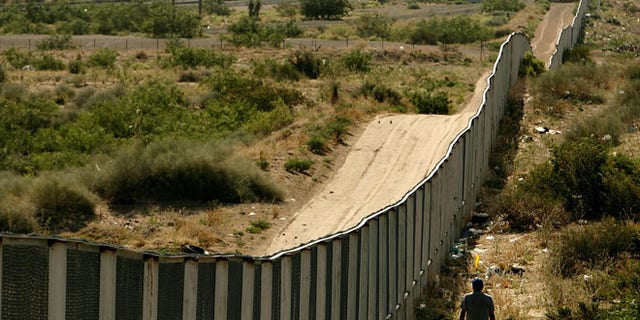 NEWYou can now listen to Fox News articles!
NOGALES, Ariz. (AP) – Police in Nogales, Arizona, say a 32-year-old Mexican woman is dead after apparently falling off a border fence that stands about 20 to 25 feet high.
The Border Patrol discovered the body on June 16 after a man on the Mexico side of the fence alerted them.
Nogales Police Department spokesman Sgt. Roberto Fierros says it appears the fall killed the woman, and there is no foul play suspected.
The woman was from Jiutepec, Mexico, south of Mexico City.
The woman was discovered in a somewhat remote area about three miles east of the Morley Port of Entry. Fierros said Border Patrol cameras along the international border don't cover the area where the woman was found and that it's unclear whether or not she was travelling with others.