Mexican climbers find another mummified body on Pico de Orizaba mountain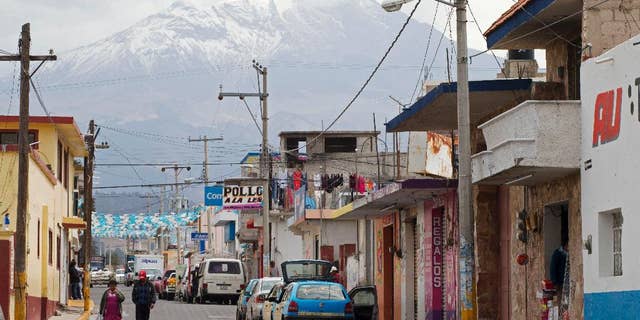 MEXICO CITY – Mountaineers have discovered another mummified body on Mexico's tallest peak, making it the third cadaver found there in recent months.
The bodies are turning up as the glaciers and ice pack retreat on the 18,406-foot (5,610-meter) Pico de Orizaba mountain.
The spokesman for Chalchicomula de Sesma, the town nearest the volcanic peak, confirmed the body was brought down from the mountain Thursday.
Virgilio Vazquez said the person's identity was still being confirmed. The body appeared to be wearing dress clothing, awakening speculation the person was in an airplane that crashed into the mountain in the 1990s.
The find comes three months after a team found two other mummified bodies at a different site on the mountain. They apparently were climbers lost in a 1959 avalanche. Those bodies were not recovered.