Mexican Cartel Leaders' Brother Sentenced To 20 Years For Money Laundering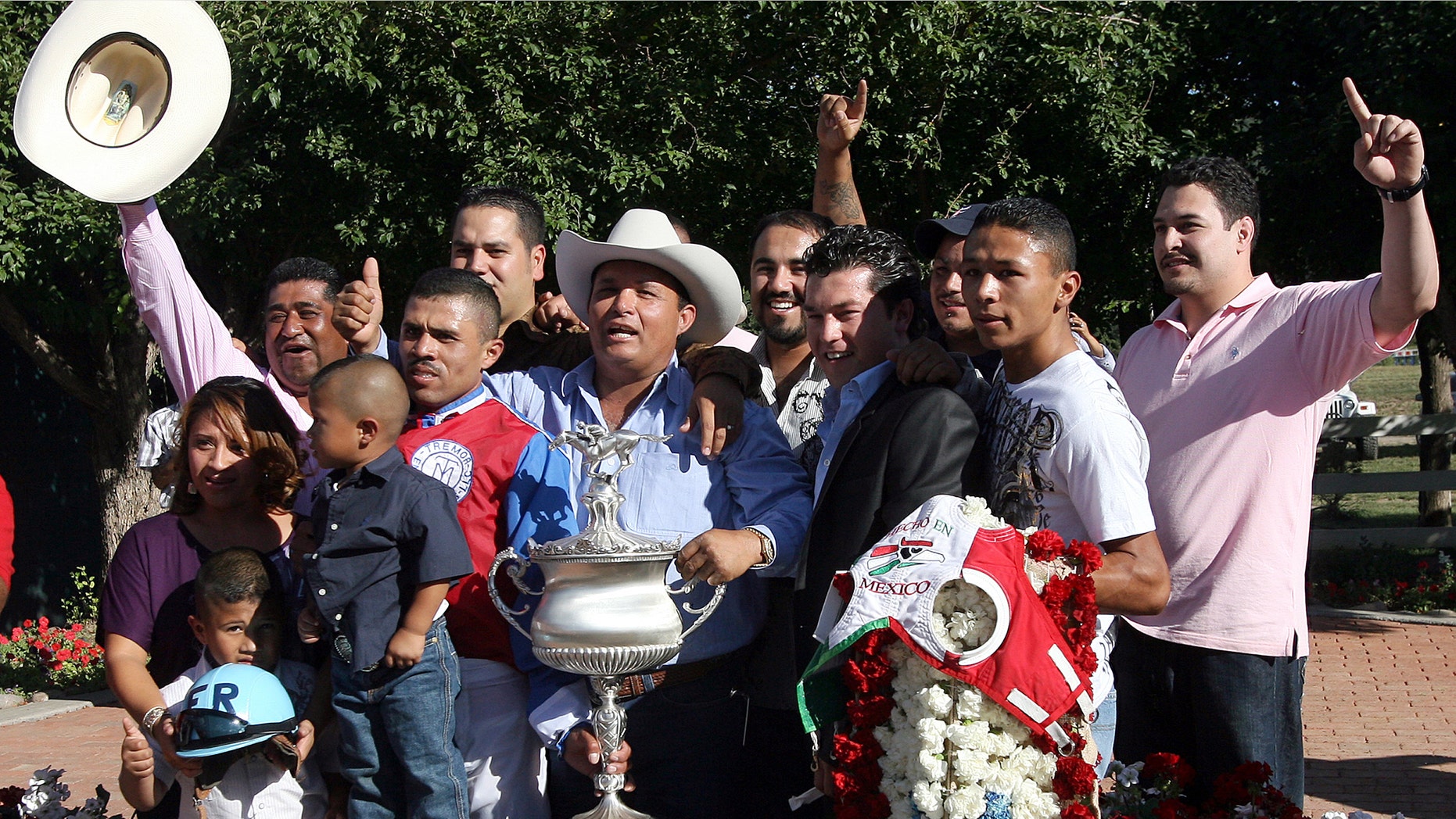 A federal judge in Texas sentenced the brother of two Mexican cartel leaders to 20 years in jail for laundering money from a horse ranch in Oklahoma.
The man, Jose Trevino Morales, was found guilty of investing $16 million of drug money in the buying, training and racing of horses across the Southwest. His brothers, Miguel Angel and Oscar Omar Trevino Morales, are believed to lead the Zetas cartel, which has expanded beyond the drug trade to become the biggest criminal group in Mexico.
Mexican authorities arrested Miguel Angel Trevino Morales in July. A New York indictment against him estimates he received $10 million per month in income from cocaine sales alone, not to mention the money brought in by the cartel's myriad illicit activities, including kidnapping, extortion, migrant trafficking, weapons trafficking, even theft of oil from state pipelines.
During the horse operation trial earlier this year, prosecutors said the money laundering operation in Texas, Oklahoma and New Mexico created fake companies and in some cases fixed races. Horse owners, trainers and others crafted bank deposits to mask the drug money being used to fund the operation.
Jose Trevino Morales was among 18 people indicted last year in a federal investigation that charged him with running the horse operation from a sprawling ranch near Lexington, Okla., on behalf of his brothers. Neighbors said those who worked with the ranch spent lots of cash, bought land and made improvements at a time when others in the industry were struggling financially.
More than 400 of the horses involved were seized and auctioned, and proceeds from the sales have netted the government $9 million, according to the U.S. attorney's office. The trial was held in Austin because federal authorities in Central Texas prosecuted the case.
When U.S. District Judge Sam Sparks gave Trevino a chance to speak, he said: "I am not a Zeta. I don't have aggressive intentions toward anybody." Trevino said his defense failed him and did not allow him to testify.
Sparks said the evidence was "pretty overwhelming."
"The thing that bothers me the most is did you have a chance to say no?" Sparks said. "Many people involved in this case did not. But you did have the chance to say no and you didn't."
IRS investigators said that in addition to the $16.2 million spent on 500 horses, the operation also spent $8.7 million in expenses on the operation, including purchasing two airplanes.
Sparks also was expected to sentence Francisco Antonio Colorado Cessa, Fernando Solis Garcia, Eusevio Maldonado and Raul Ramirez, who pleaded guilty in April to a lesser money laundering charge.
Trevino's wife and daughter have pleaded guilty to lesser charges but have not been sentenced.
Based on reporting by The Associated Press.
Follow us on twitter.com/foxnewslatino
Like us at facebook.com/foxnewslatino