Mexican cartel leader 'La Barbie' to plead guilty in drug trafficking case, feds say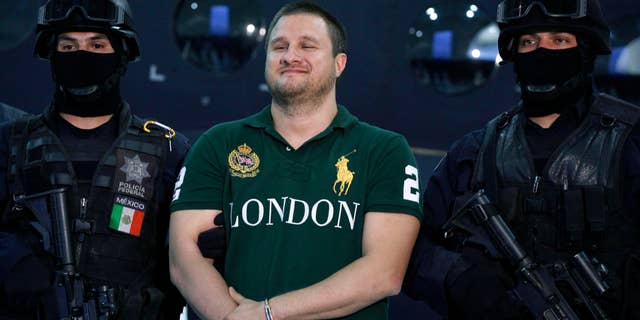 ATLANTA (AP) – Federal prosecutors say a high-ranking member of a Mexican drug cartel is set to plead guilty in Atlanta to charges related to the importation of cocaine into the United States.
U.S. Attorney John Horn said in an emailed statement that Edgar Valdez Villareal, known as "La Barbie," is expected to change his plea to guilty Wednesday.
Valdez was arrested in Mexico in 2010 and was among 13 people extradited to the U.S. from Mexico in September to face charges. He had his first court appearance in October.
He is accused of bringing trucks full of cocaine from Mexico to the eastern U.S. He faces charges of conspiring to import and distribute cocaine and conspiring to launder money.
Like us on Facebook
Follow us on Twitter & Instagram