Merkel's fourth term in doubt as German coalition talks fail
Talks to form a coalition government in Germany collapsed on Sunday, plunging the county into its worst political crisis since World War II.
In a surprise move, the pro-business Free Democrats (FDP) withdrew from talks after more than four weeks of negotiations with German Chancellor Angela Merkel's conservative bloc and the environmentalist Greens, according to Reuters. The FDP said there was not enough common ground to continue the talks.
The collapse was shocking since the main sticking points – immigration and climate change policy—were not seen as FDP signature issues.
"It is better not to rule than to rule the wrong way. Goodbye!" FDP leader Christian Lindner said, blaming the breakdown on a lack of progress on education and tax policy.
Failure to reach a deal was a major blow for Merkel, who was forced to consult President Frank-Walter Steinmeier on how to move forward. A deal had been within reach, she said. The collapse cast doubt on her efforts to win a fourth term.
"It is a day of deep reflection on how to go forward in Germany," Merkel told reporters, according to Reuters. "As chancellor, I will do everything to ensure that this country is well managed in the difficult weeks to come."
The failure of coalition talks is unprecedented in Germany's post-war history, and was likened by some media commentators to the shock election of U.S. President Donald Trump or Britain's referendum vote to leave the EU.
The news spooked investors and sent the euro falling.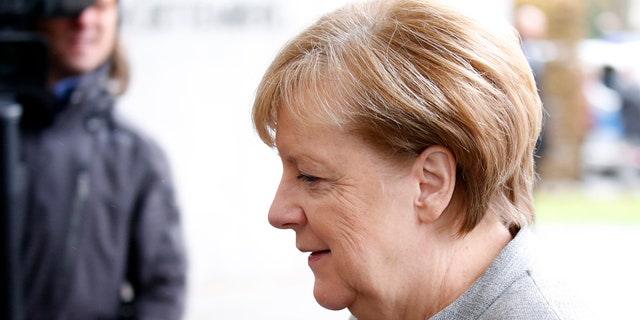 Green politician Michael Kellner accused Lindner of "bad theatrics," one of many who suggested the liberal, pro-business party had never been serious about negotiating, reports Reuters.
GERMAN PARTIES FORGE AHEAD WITH TALKS ON NEW GOVERNMENT 
Germany now faces unappealing options: Either Merkel forms a minority government or the president calls a new election, if no government is formed.
The main parties fear that another election so soon would let the far-right, anti-immigrant Alternative for Germany (AfD) party add to the 13 percent of votes it secured in September, when it entered parliament for the first time. Polls suggest repeat elections would return a similarly fragmented parliament.
The center-left Social Democrats (SPD), Merkel's current coalition partners who finished second in the Sept. 24 election, have ruled out a repeat of an alliance with her conservatives, who won the most seats though fewer than before.
But some believe that the SPD could change its mind, perhaps under pressure from Steinmeier, himself a former SPD foreign minister who served under Merkel. The party's leadership was in talks on Monday morning.
The price for either party to change its mind could be the departure of Merkel, who for 12 years has been a symbol of German stability, leading Europe through the euro zone crisis.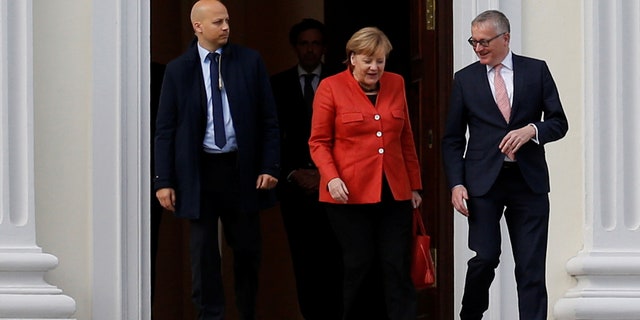 The Green party leader said she expected fresh elections.
Merkel was weakened by the September election because many voters were angry with her decision in 2015 to open the borders to more than a million asylum seekers. And they punished her conservatives by voting for the right-wing Alternative for Germany.
Alternative for Germany politician Beatrix von Storch called the coalition talks collapse a success for her party.
In Brussels, Dutch foreign minister Halbe Zijlstra described the collapse as "bad news for Europe."