Measure to withdraw Guatemala president's immunity from prosecution falls short in congress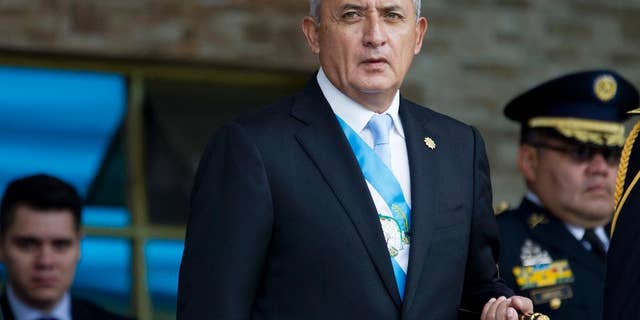 GUATEMALA CITY – An effort to withdraw Guatemalan President Otto Perez Molina's immunity from prosecution has died in Congress following a string of corruption scandals that sparked large protests.
Opposition legislators have been able to muster only 88 votes to support the motion, short of the 105 needed.
Perez Molina's former vice president was forced to resign earlier this year over a customs kickbacks scheme that reached into her inner circle. A second scandal involving a $15 million kidney-treatment contract rocked the country's social security institute.
Last month the courts approved a congressional process to consider stripping Perez Molina's immunity, but the measure failed Thursday.