May date set for beatification of martyred Salvadoran Archbishop Oscar Romero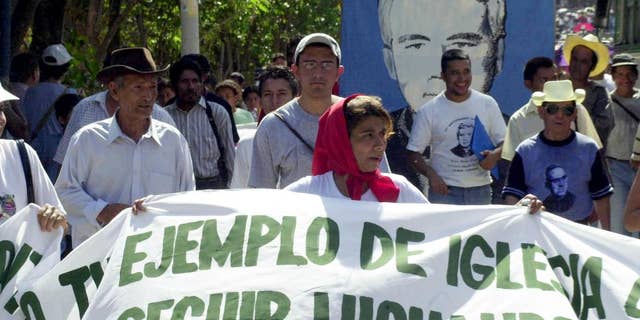 SAN SALVADOR, El Salvador – Salvadoran Archbishop Oscar Romero will be beatified on May 23 in his native El Salvador, moving the Roman Catholic martyr a step closer to sainthood.
Archbishop Vincenzo Paglia announced the date at a press conference Wednesday with Salvadoran President Salvador Sanchez Ceren.
El Salvador's Culture Ministry announced that a statue of Romero located near where the beatification ceremony is scheduled to take place had been vandalized.
The right hand of Romero's statue had been broken off, and will be restored.
Romero had spoken out against repression by the army at the beginning of El Salvador's 1980-1992 civil war between the right-wing government and leftist rebels.
His assassination on March 24, 1980, presaged a conflict that killed nearly 75,000 people.