Mauritania calls elections for October 12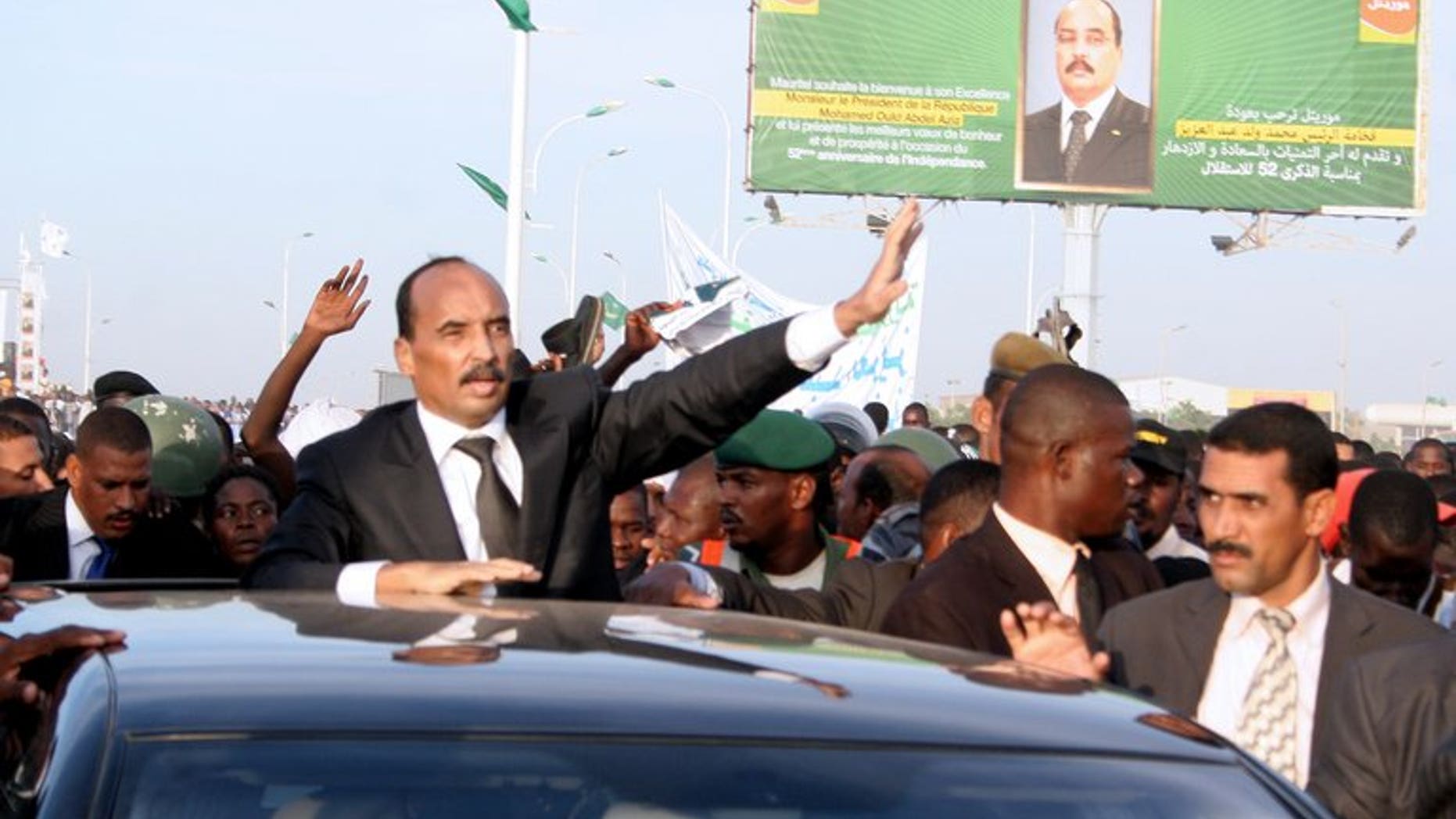 NOUAKCHOTT, Mauritania (AFP) – Mauritania announced on Saturday it would hold nationwide elections on October 12 despite a pledge by the opposition to boycott the vote unless the president steps down.
Mohamed Ould Abdel Aziz seized power in a 2008 coup and was elected a year later, but the Coordination of Democratic Opposition (COD) has never accepted his rule as legitimate and is demanding he make way for a neutral leader to administer the vote.
"The government has decided to convene the electoral college for the legislative and municipal elections for October 12 for the first round and the 26th of the same month for the second round," Communications Minister Mohamed Yahya Ould Hormah told a news conference in Nouakchott. The minister said campaigning would take place from September 27 to October 10 and vowed that advanced technology, including biometric voter registration, would be deployed to ensure the elections were "transparent and credible".
He said the government expected a strong turnout, despite the opposition boycott threat.
Mauritania's ruling Union for the Republic rejected a demand from the COD in May for Abdel Aziz to step down, accusing the 13-party coalition of blocking the "national democratic project".
The COD accuses the 55-year-old of having failed to respect commitments made in the Dakar accords that led to his election.
Protests have multiplied in the large, arid west African nation since the "Arab Spring" erupted in 2011 in the Maghreb and Egypt.
In January of that year a middle-aged businessman set himself on fire in front of the presidential palace in a similar act to that which sparked an uprising in Tunisia. But the resulting protests have remained peaceful and low-profile.
Following independence from France and the ensuing one-party government of Moktar Ould Daddah, deposed in 1978, Mauritania had a series of military rulers until its first multi-party election in 1992.