Massachusetts teen survives falling 200 feet off cliff in Switzerland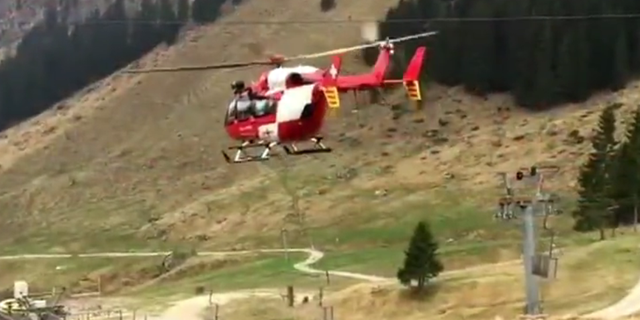 A Massachusetts high school student is alive after falling more than 200 feet down a mountain on a school trip in Switzerland.
LOST NEPAL TREKKER FOUND AFTER 47 DAYS; HIS GIRLFRIEND DIED AFTER 44
A chaperone on the trip just happened to be the Middleboro fire chief and he jumped into action to rescue the unnamed teen.
The rescue was even more complicated by a language barrier. The tour guides spoke German and Italian, they had to translate instructions from the chief to get the rescue organized-- all this, after the chief took a fall himself.
AUSTRALIA GIRL, 8, SURVIVES CAR CRASH THAT KILLED HER MOTHER AND SIBLINGS
"All I kept thinking about was it that was my son I would want somebody down there with him as well," Chief Lance Benjamino said.
The Whitman-Hanson Regional High School students on the trip were on a mountainside in Lucerne, Switzerland when the boy fell.
"We couldn't hear him or see him over the edge," Benjamino said.
Benjamino knew there wasn't any time to waste. He and a tour guide made their way down, while mountain employees organized the rescue equipment the chief asked for.
"When I traversed down the mountain I started to lose my footing as well and I slid about 75 to a hundred feet and then I climbed, realistically I crawled down the mountain to find the student who thankfully was conscious and alert. He was banged up pretty bad." Benjamino said.