Marikana panel to probe S.Africa police evidence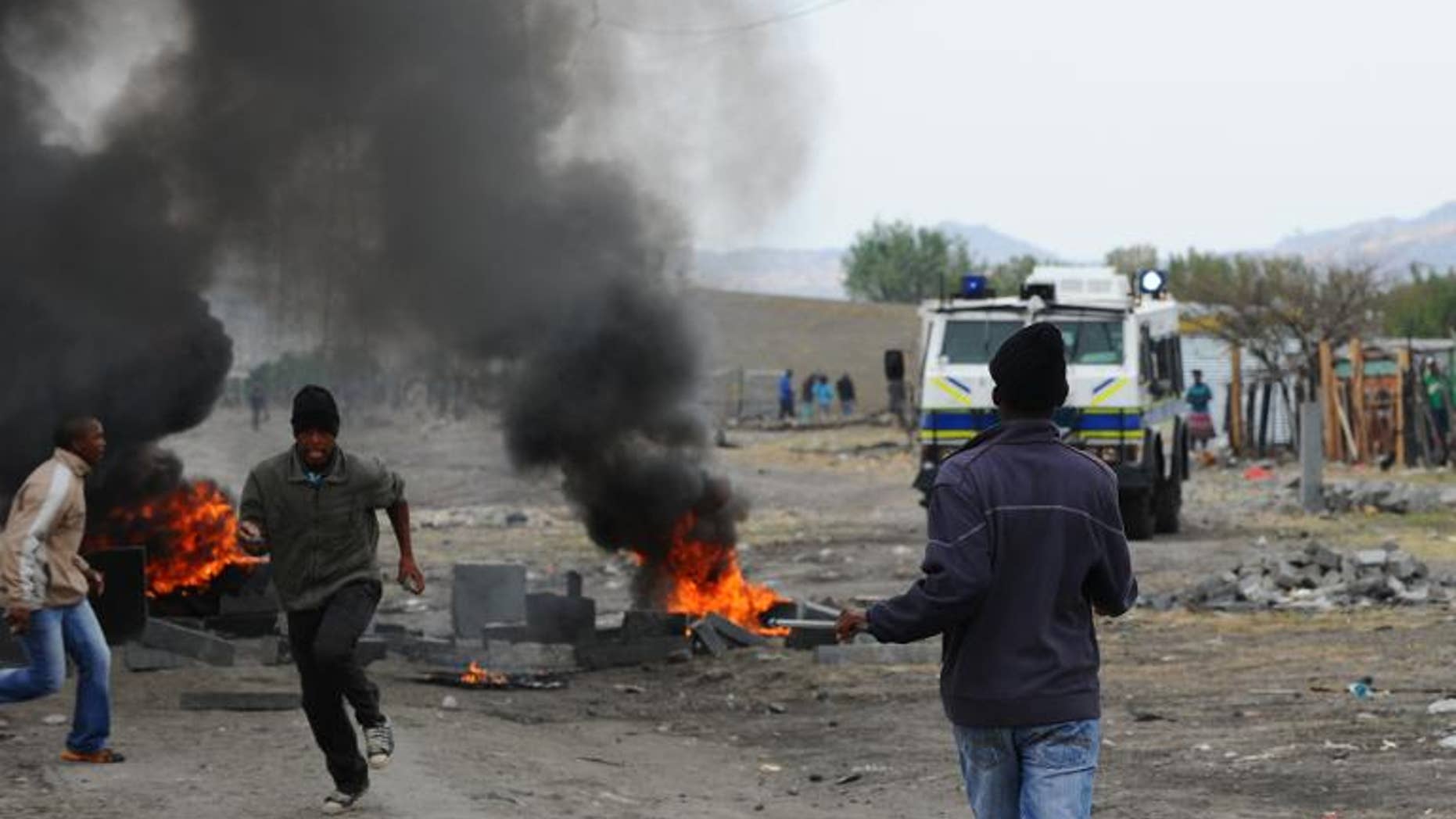 Centurion (South Africa) (AFP) – Lawyers for a South African commission investigating last year's killing of 34 Marikana miners vowed Wednesday to probe police evidence after alleging that officers lied and doctored submissions.
"We have very serious concerns," said senior evidence leader Geoff Budlender as the investigations into the police killings resumed.
Last week, commission lawyers issued a statement saying police had falsified and hidden documents, concealed evidence and given a false account of events.
On August 16, 2012, police fired at striking miners at platinum giant Lonmin's mine in Marikana, killing 34 and instigating industry-wide violent strikes that lasted for months.
Police say they were acting in self-defence against armed miners.
"We have obtained documents which in our opinion demonstrate that the (police) version of the events at Marikana... is in material respects not the truth," lawyers said in a statement after gaining access to police hard drives.
The contested evidence includes hidden videos and photos and tampered documents from a nine-day meeting, when members of the police were preparing their case before the commission started, said evidence leaders in the statement.
It is within the commission's jurisdiction to make a decision on the police material following the cross-examination of witnesses.
Police have criticised last week's statement as being prejudicial.
Lawyer Ishmael Semenya, representing the South African Police Service, on Wednesday called the statement "damning" and urged investigators to substantiate their claims.
If it is proved police have lied about their evidence, it will have damaging consequences for an already embattled force.
The South African Police Service is battling low public confidence as it struggles to contain the country's high crime rate.
National statistics released last Thursday showed a rise in murders, burglaries and carjackings.
The Marikana commission has suffered multiple delays and funding issues, damaging its credibility.
Aisha Fundi, a 40-year-old widow of a security worker killed in the Marikana violence, said she was disappointed that the search for the truth was progressing so slowly.
"I want the commission to finish," she said.