Mali not ready for July elections: envoy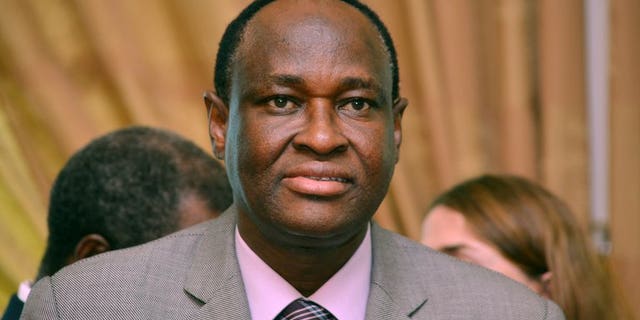 BAMAKO (AFP) – The chief negotiator in talks between the Mali government and separatist rebels which paved the way for July presidential elections said Thursday that "conditions have not been met" for the vote to go ahead.
Tiebile Drame, architect of the Ouagadougou Accord enabling Malian troops to enter the Tuareg-held northeastern city of Kidal and secure polls scheduled to take place on July 28, told AFP it was "very clear" that the elections would be "botched".
"The conditions have not been met at all for the organisation of elections. There is a form of autism on the part of the administration," said Drame, who is one of a number of high-profile politicians contesting the election.
"The government is not ready, the minister of territorial administration is not ready, contrary to what he said, and the (election commission) is not ready."
The National Movement for the Liberation of Azawad (MNLA) and government troops agreed on June 18 to halt hostilities while soldiers entered Kidal and the rebels were confined to camps -- but neither has been achieved with the election just weeks away, said Drame.
"I am warning about the risks, especially as the situation in Kidal is not yet resolved (and) the administration has not yet returned to the interior of the country," he said.
Meanwhile Mali's election commission has raised concerns that it will be "extremely difficult" to distribute nearly eight million polling cards in a country where 500,000 people have been displaced by conflict.
Drame said he would still run for president but was speaking out in the hope that the government would delay the poll.
Echoing its leader's words, Drame's "Party for National Renaissance" released a statement expressing "deep concern at the blindness of the transitional government" which would lead to "botched elections and electoral chaos with unpredictable consequences".
The party urged "friends of Mali to show restraint and less interference in determining the appropriate time to hold elections whose results are to be accepted first by Malians and for Malians".
The decision to hold the first round on July 28, possibly followed by a second round on August 11, was taken by the Malian government under pressure from the international community, and especially former colonial power France.
But the occupation of Kidal by the MNLA has been a major obstacle to organising the election, seen as crucial to Mali's recovery from the conflict of the past 16 months.
Malian military officers staged a coup in March last year after being overpowered by an MNLA rebellion. The Tuaregs seized key northern cities before being sidelined by their Al Qaeda-linked allies who imposed their harsh version of sharia law in towns under their control.
The MNLA sided with a French-led military intervention, which reclaimed most of the lost territory from the Islamists but the Tuaregs have been reluctant to allow government troops into Kidal for the vote.