Mali Islamists offer freedom deal for Algerian hostages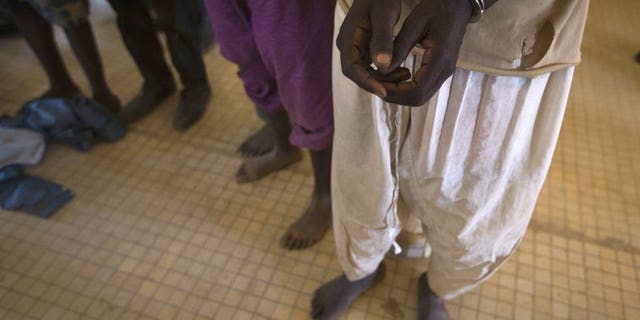 BAMAKO (AFP) – A West African Al-Qaeda-linked militant group on Sunday offered to free one of a group of Algerian diplomats kidnapped last year in exchange for the release of three "mujahedeen" held in Algeria.
The Mali-based Movement for Oneness and Jihad in West Africa (MUJAO) said in a statement it was asking the Algerian government "for the release of one of its diplomat hostages, to release three mujahedeen" detained on Algerian territory.
"If Algeria rejects the proposal, the Algerian hostages' lives will be in danger," said the statement, signed by MUJAO spokesman Abu Walid Sahraoui.
It did not specify the identity of the "mujahedeen" or where in Algeria they were being held.
MUJAO first emerged in December 2011, presenting themselves as an offshoot of Al-Qaeda in the Islamic Maghreb, when they claimed the kidnap three months earlier of three aid workers.
The group is holding Algerian diplomats from a group of seven seized on April 5 in Gao, northern Mali, as several armed groups descended on the region in the wake of a coup in the capital Bamako.
The kidnappers demanded 15 million euros for the release of the group and threatened to kill them if their demands were not met, but then freed three of the hostages in July.
MUJAO announced in September that it had killed one of the hostages but the information has not been verified by Algeria.