Malaysia and Vatican Establish Diplomatic Ties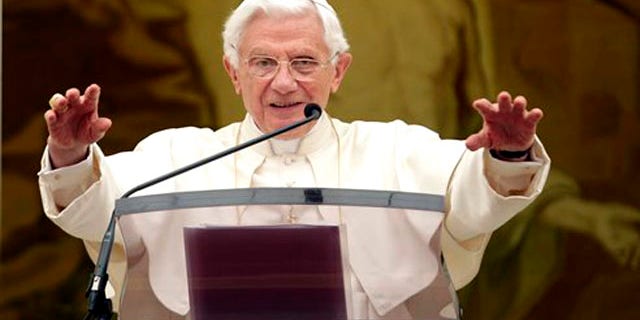 The Vatican and Malaysia established diplomatic relations Monday in the wake of tensions between Muslims and religious minorities in the Southeast Asian nation.
The Vatican announced the agreement after Pope Benedict XVI met with Malaysia's prime minister, only the second meeting between a government chief from the Southeast Asian nation and a pontiff. The first was in 2002 for talks focusing on Christian-Muslim relations.
In recent years, religious minority groups in Malaysia have complained of discrimination by the country's Muslim majority. Roman Catholics and other Christians comprise nearly 10 percent of Malaysia's 28 million people.
The Vatican said Prime Minister Najib Razak met with Benedict at the pontiff's summer residence in Castelgandolfo in the Alban Hills south of Rome and then with other top Vatican officials.
"In the cordial conversations the positive developments in bilateral relations were discussed and an agreement was reached to establish diplomatic relations between Malaysia and the Holy See," the Vatican statement said.
They also discussed the importance of cultural and religious dialogue for the promotion of peace and justice, it said.
Najib said Malaysia's goal is to promote international bonds of friendship to cultivate harmony.
"The world is at a crossroads, the forces of irrationality and discord are threatening our long-cherished and hard-gained stability and prosperity," Najib said in a statement issued through Malaysia's national news agency, Bernama.
Malaysia was one of fewer than 20 countries in the world that didn't have formal diplomatic ties with the Vatican.
The Roman Catholic church's newspaper in Malaysia has been embroiled in a legal battle against a government ban on the use of "Allah" as a Malay-language translation for God.
A court in December 2009 granted non-Muslims the right to use the word, but anger among some Muslims sparked a series of arson attacks and vandalism against churches.
Some Muslims complain that using "Allah" by Christians to refer to God might confuse Muslims and tempt them to convert. The government has appealed the court verdict.
It was not known if that issue was raised in the prime minister's talks.