Lu hopes for Murray victory repeat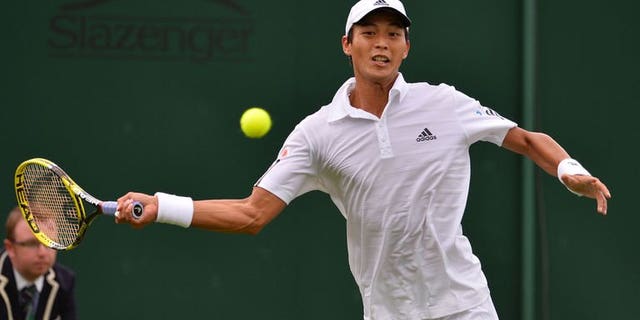 LONDON (AFP) – Taiwan's Lu Yen-Hsun hopes to draw inspiration from his 2008 Olympics victory over Andy Murray when he clashes with the world number two for a place in the Wimbledon third round on Wednesday.
Lu, the world number 75, has no fear of the big stage.
As well as defeating Murray in Beijing, the 29-year-old also stunned three-time Wimbledon runner-up Andy Roddick at the All England Club in 2010.
But he admits that Murray, the US Open and 2012 Olympic champion, is a better, wiser player than the man he beat in China.
"It'll be very tough for me. He has just won Queen's, and also he's number two in the world," said Lu, who made the second round by defeating another Briton, wildcard James Ward, in four sets on Monday.
"Fortunately, I had a good result a few years ago. But I will just try my best to bring my best performance against him. We'll see how it goes.
"If you're asking me right now do I expect to beat him, I say not. But for me, I just try to do my best and I can challenge him."
Murray, the runner-up to Roger Federer in the 2012 Wimbledon final, defeated Lu at Indian Wells in straight sets earlier this year.
And Lu admits that the Scot has developed into one of the world's great players.
"He has improved. He has won a Grand Slam, won the Olympics. I am happy about five years ago but that's just far back, and I have to face the real match on Wednesday."
Lu also hopes for a little crowd sympathy when they meet.
"I'm really happy that the people always support him. For me, of course I hope one percent or two percent support me," he said.
Ward believes Murray will exploit the weaknesses in Lu's games.
"Andy Murray is the number two in the world and he's a class player, so I'm sure he's heavy favourite and I'm sure he'll get the job done," said the Londoner.
"I think Lu's forehand is not as solid as his backhand. His second serve can get a bit shaky."