Lost tot survives 3 days in Siberian forest filled with bears and wolves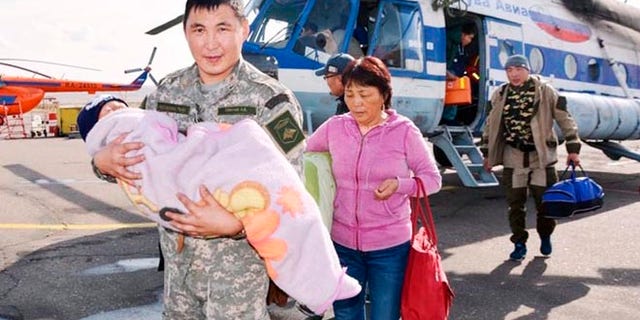 NEWYou can now listen to Fox News articles!
A 3-year-old boy who was chasing a puppy and wandered away from his home in remote Siberia has been found after surviving for three days in woodland inhabited by bears and wolves.
Tserin Dopchut vanished Sunday with only a small bar of chocolate in his pocket, the BBC reports.
The Siberian Times reported that the boy slept on a makeshift bed under a larch tree and had to endure plummeting temperatures without a coat.
Searchers looked for the boy from the air and on the ground. An uncle eventually rescued the boy Wednesday.
A civil defense administrator Ayas Saryglar said that the situation was very dangerous. Saryglar said the boy could have drowned or been eaten by a wolf or bear.
"There are wolves and bears in the forest," he told the Siberian Times. "The bears are now fattening for the winter. They can attack anything that moves."
The boy's village was celebrating his survival with a big party.