London shares rise on better eurozone data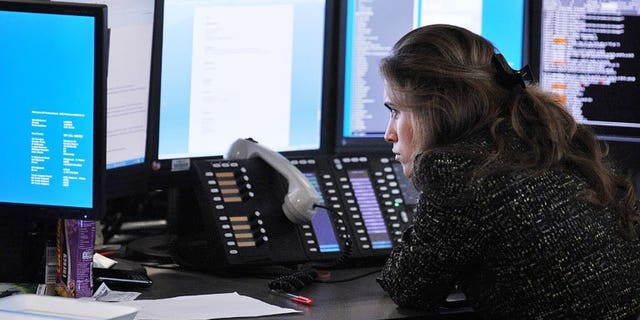 LONDON (AFP) – London shares closed higher on Thursday thanks to upbeat eurozone data and better-than-expected company earnings, though gains were capped by more disappointing Chinese data, analysts said.
The benchmark FTSE 100 index rose 22.99 points or 0.35 percent to close at 6,620.43 pence.
"European indices have been edging higher on the back of a stream of strong data including both German and French manufacturing PMI," said Max Cohen, a financial sales trader.
"In another boost to the Euro zone, private industry unexpectedly bounced back to growth this month," he noted.
Cohen added, however: "Looming over global equities, the massive slowdown in Chinese manufacturing remains prominent in investors??? minds. The knock-on effect is already being felt with Japanese exports slowing despite a weaker yen."
Resources stocks were the biggest London gainers, led by newly-formed Glencore Xstrata which surged 6.78 percent. Antofagasta climbed 4.61 percent to 885 pence and Vedanta added 4.44 percent to 1,177 pence.
Tullow Oil plunged 8.43 percent to 1,021 pence after announcing it was plugging and abandoning wells in Mozambique and British Guiana, having failed to find commercially exploitable hydrocarbons.
Croda International sank 5.92 percent to 1,021 pence in the wake of the specialty chemicals maker's first half results on Tuesday. BG Group lost 3.07 percent to 1,185 pence.
GlaxoSmithKline dropped 13 pence or 0.77 percent to 1,681 pence as it warned that the corruption allegations the pharmaceuticals giant is facing in China will have an impact on the company's performance there.
"Clearly, we are likely to see some impact to our performance in China as a result of the current investigation, but it is too early to quantify the extent of this," GSK chief executive Andrew Witty said in a statement.
"We are co-operating fully with the Chinese authorities in this matter," he added alongside news of sliding second-quarter profits for the group worldwide.
EasyJet eased 0.14 percent to 1,385 pence after the British no-frills airline unveiled trading figures for its third quarter to June.
Revenue climbed 10.5 percent to ??1.142 billion from a year earlier, while passenger numbers grew 2.6 percent to 16.4 million and seat capacity by 3.6 percent.
On the currency markets, the pound weakened slightly to $1.5354 at 5:33 pm from $1.5365 on Tuesday night and to 1.1626 euros from 1.1646 euros the previous evening.