London shares rise after Bernanke speech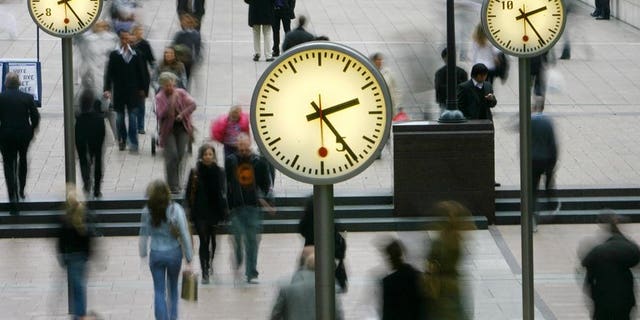 LONDON (AFP) – London shares rose on Thursday along with other European markets after US Federal Reserve chief Ben Bernanke said the bank has no plans to wind down stimulus until the economy is back on track.
The benchmark FTSE 100 index gained 62.43 points or 0.95 percent to close at 6,634.36.
"Whilst Bernanke has already made clear that the central bank???s asset purchases are not on a pre-set course, policy makers are still debating the timing and pace of cuts in the central banks $85 billion in monthly bond purchases," said Max Cohen, a financial sales trader at Spreadex.
"The continuous stream of strong US earnings is helping to aid the belief that the U.S economy is on the path to recovery," he said.
Cohen added: "A bigger than expected rise in British retail sales has sent consumer service equities soaring, buoying the FTSE 100 during today???s session."
British retail sales rose 0.2 percent last month as department stores slashed their prices to woo customers, the Office for National Statistics (ONS) said in a statement.
That followed a 2.1-percent jump in May on the back of supermarket promotional activity, while June's figure beat market expectations for a smaller increase of 0.1 percent according to a survey by Dow Jones Newswires.
Shares in the London Stock Exchange itself led the FTSE higher, surging 7.43 percent to 1,590 pence after the market operator reported a 39 percent surge in revenues in the first quarter of its financial year, boosted by the acquisition of a majority stake in clearing house group LCH.Clearnet.
"The group has made a positive start to the year," said the LSE's French chief executive Xavier Rolet.
"Our portfolio of complementary global brands continues to perform well and we have seen revenue growth across all of our business divisions."
Budget airline EasyJet enjoyed a 4.15 percent jump to 1,406 pence, sparked according to Cohen by an upgrade from JP Morgan.
Aberdeen Asset Management climbed 4.14 percent to 414.70 pence, while state-controlled Royal Bank of Scotland added 3.98 percent to 334.40 pence and builders' merchant Travis Perkins gained 3.86 percent to 1,696 pence.
Software specialist Sage Group was the biggest of the few decliners, easing 1.38 percent to 357.10 pence.
On the currency markets, sterling was steady against at $1.5190 at 5:25 pm versus $1.5192 late Wednesday, but strengthened to 1.1618 euros from 1.1595 euros the previous night.