London shares jump on easing Syria fears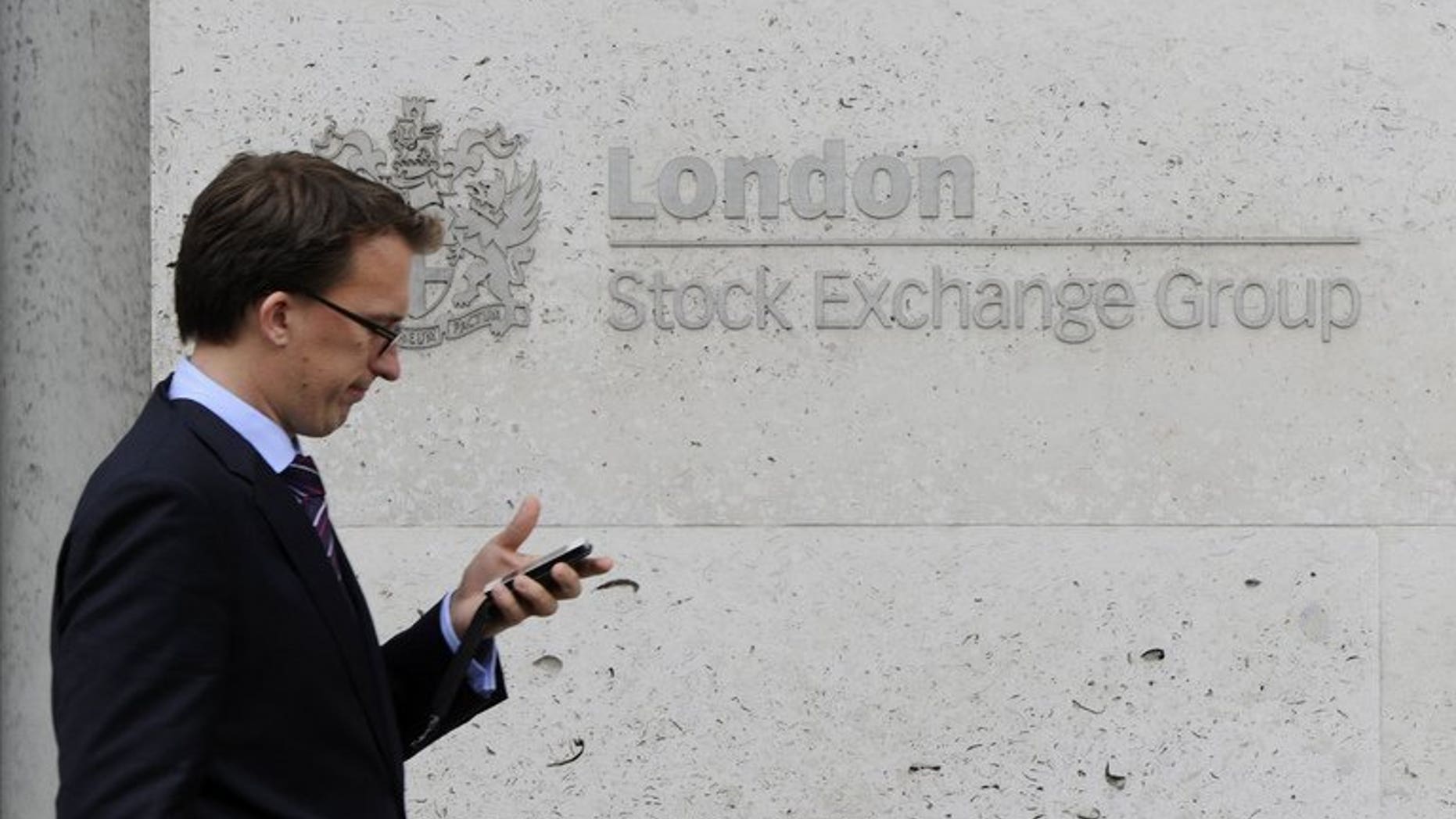 LONDON (AFP) – London shares rebounded on Tuesday as investors welcomed more bright Chinese economic data and easing Syria tensions, dealers said.
The benchmark FTSE 100 index ending the day up 0.82 percent at 6,583.99 points.
"Equity markets are rallying strongly ... as the market reacts to better than expected industrial production numbers out of Beijing and reduced tensions around Syria," said analyst Matt Basi at traders CMC Markets.
"It seems global leaders are unanimous on the need to follow UN protocol and direct their efforts to intervene in the crisis down the correct channels, which makes a refreshing change to the 'bomb first, argue later' approach that markets had feared."
Traders seized on a possible breakthrough in the Syria crisis after Russia proposed a plan to avert a US-led strike on Damascus by securing a deal for the regime to destroy its chemical weapons.
US President Barack Obama said the move could be a "significant breakthrough", easing fears of an attack that many analysts fear could lead to a wider conflict in the Middle East.
Airlines took advantage of the easing tensions with Easyjet rocketing its way to the top of the FTSE 100 leaderboard as the budget carrier soared by 7.18 percent to close at 1,358 pence.
"The easing of tensions in Syria -- due to the Russian comments and US President implying that military action may not be necessary -- has seen airline shares bounce as tourists could be more willing to travel around the general Middle East region," said Richard Hunter, analyst at Hargreaves Lansdown stockbrokers.
The Syria news also pushed oil prices lower, which in turn cuts the cost of jet fuel for airlines.
Royal Bank of Scotland (RBS) was also in demand and the beleaguered lender up 4.71 percent to close at 356 pence.
On the London Bullion Market, gold prices retreated to $1,373 an ounce from $1,390.
This had a knock-on effect on Randgold Resources as the Mali-based precious metal miner was the biggest faller, down 4.58 percent to close at 4689 pence.
Fresnillo was also under heavy selling pressure and the Mexico-based miner saw its shares tumble 3.47 percent to close at 1225 pence.
Lloyds Banking Group remained the most traded blue-chip with 127.59 million units switching owners, followed by Vodafone which saw 119.11 million units being exchanged in busy trading volumnes.
On the currency markets, sterling climbed to $1.5728 at 5:15pm from $1.5696 at the same time on Monday, and also crept up to 1.1869 euros from 1.1840 euros a day earlier.