London Bridge attack hero among 4 still missing amid relatives' agony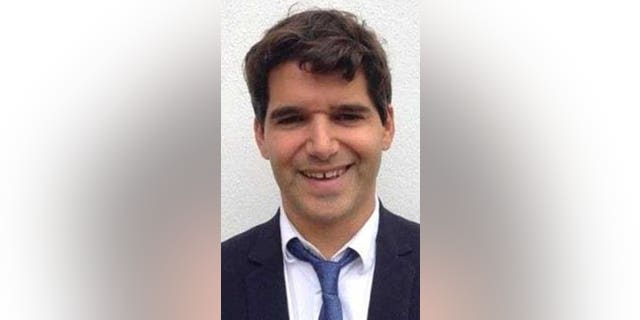 NEWYou can now listen to Fox News articles!
Three days after the London Bridge attack, many are still trapped in the agony of not knowing whether their loved one is dead or alive — or among the dozens who are so seriously injured that they are unconscious.
Ignacio Echeverria is one of at least four people who were in the vicinity of London's Borough Market during Saturday's attack and have not been located yet.
The 39-year-old employee at HSBC bank was last seen confronting one of the terrorists as he was stabbing a female victim.
"They saw him lying on the floor on the sidewalk after defending someone with his skateboard," his father wrote on Facebook.
Echeverría's family said that he was probably not carrying any ID documents as he had been returning home from playing sports. They have been asked for Echeverria's fingerprints.
"Not a good sign," Joaquin Echeverria, the father, posted on Monday.
YOUSSEF ZAGHBA NAMED AS THIRD LONDON ATTACKER
Ignacio's father told The Associated Press that the family was flying to London from Madrid, Spain on Tuesday to join other relatives. He said authorities had not shared any information with them.
British police have said the identification of the remaining victims is being slowed down by the fact that many are foreigners.
Seven people were killed and more than 50 injured in the attack, but only two of the dead have been identified so far.
The other people missing are Australian Sara Zelenak, 21, and two middle-aged Frenchmen: Xavier Thomas and Sebastien Belanger.
London police said Tuesday Thomas may have been thrown into the River Thames by the killers' speeding van.
The Metropolitan Police force appealed for information about 45-year-old, who was walking with his girlfriend over the bridge when the attack began.
James McMullan, 32, has not been seen since Saturday night but is believed to be among the dead.
"He was on the verge of signing his first contract, a $1.5 million deal," his father said, as quoted by the Telegraph.
"It will radically change the face of education - I am going to continue his work. My son really was an exceptional man."