Local groups help get consular services to Mexican immigrants in remote regions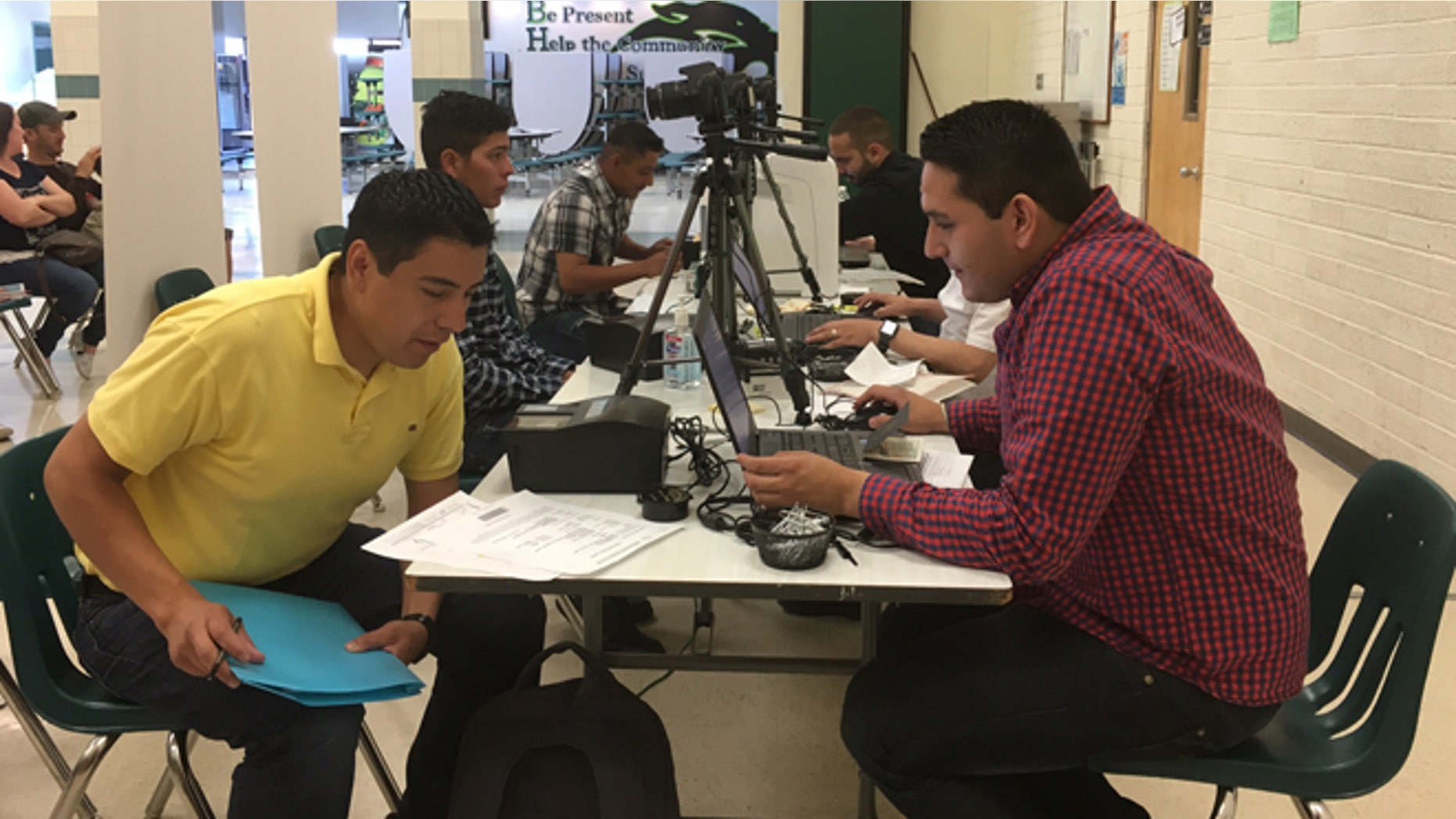 Although Montana is the fourth largest U.S. state in terms of area, it doesn't have a Mexican consular office – and neither do most of its neighboring states – which can make life difficult for the immigrants who live there.
In order to renew passports, get copies of birth certificates, voting credentials or identification cards known as matriculas, Mexican nationals often have to drive 7 to 12 hours to the consulates in Boise, Idaho, Salt Lake City or Denver.
Because of that, the Mexican consulate in Boise partners with a number of Montana groups to bring consular services to people in the state.
For the past five years, for instance, the Montana Immigrant Justice Association (MIJA) has brought services to migrants in Gallatin County, home to more than 3,000 Latinos. The annual event is held at Belgrade High School, about 10 miles northwest of Bozeman.
Without the program, local immigrants in the Gallatin County area would have to make the 7-hour trek to Boise to receive consular services and would need to take a day off work or spend large amounts of money on travel.
"All of this was created in order to better respond to the needs of Mexican communities abroad" Jorge Benito Palomino, community and press manager for Mexico's consulate in Boise, told Fox News Latino. "We wanted to be where they were and facilitate any paperwork."
Each mobile consulate can assist more than 120 immigrants. It provides basic documentation services, which, according to Palomino, many of the people who attend would have not obtained otherwise.
MIJA board member Susie Rodriguez noted that immigrants without identification cards are at a major disadvantage. "If you don't have two forms of ID, you can't cash a check or open a bank account" she told FNL."That's why having a passport or a matricula helps."
Other organizations around the U.S. assist local consulates to organize similar events. In Nebraska, a legal nonprofit called Nebraska Appleseed has partnered with the consulate located in Omaha, at the extreme Eastern end of the state, while in Illinois, the First United Methodist Church helps bring consular services to remote parts of the state, to name just a couple.
The Boise consulate also works with St. Luke's Hospital, Boise State University and the Catholic Charities of Idaho to carry out mobile consulates in the area.
At Belgrade High, immigrants were also offered legal assistance, given help visiting prisons and received support with repatriation back to Mexico.
"The goal is to ensure that all human rights are upheld, that immigrants are being respected, that they are treated with dignity and that they are treated fairly and lawfully," Palomino said.
He added that as part of the program, immigrants are also eligible to receive basic healthcare checkups, courtesy of the Montana Migrant and Seasonal Farmworkers Council, which also provided cleanings and other dental care and screenings for cancer and sexually transmitted diseases.
"We always look for opportunities to work with others to reach the greatest amount of people." Claudia Stevens, strategic planning specialist at the Council, said. "We are dedicated to providing health care that agricultural workers can reach. That is our focus."
At mobile consulate events in Lakewood, New Jersey, Ocean Health Initiatives, a nonprofit health center, offered glucose and blood screenings and answered questions about Medicaid and the Affordable Care Act.
Palomino noted that health checkups are considered an important monitoring step by the Mexican government since they provide an indication of the standard of living in immigrant communities abroad.
For many of the groups involved, the mobile consulate program is just one piece in their efforts to aid immigrant families and serve as a bridge to the services they need.
"Our main focus is to be supporters of our immigrant families and to let them know that there's someone here for them, that their voice is being heard and that we try to help out as much as we can," MIJA's Rodriguez told FNL. "We do little things here and there, but it's a big help for those who need it."