Lizards for Lunch: Puerto Rico to Kill Iguanas and Export Meat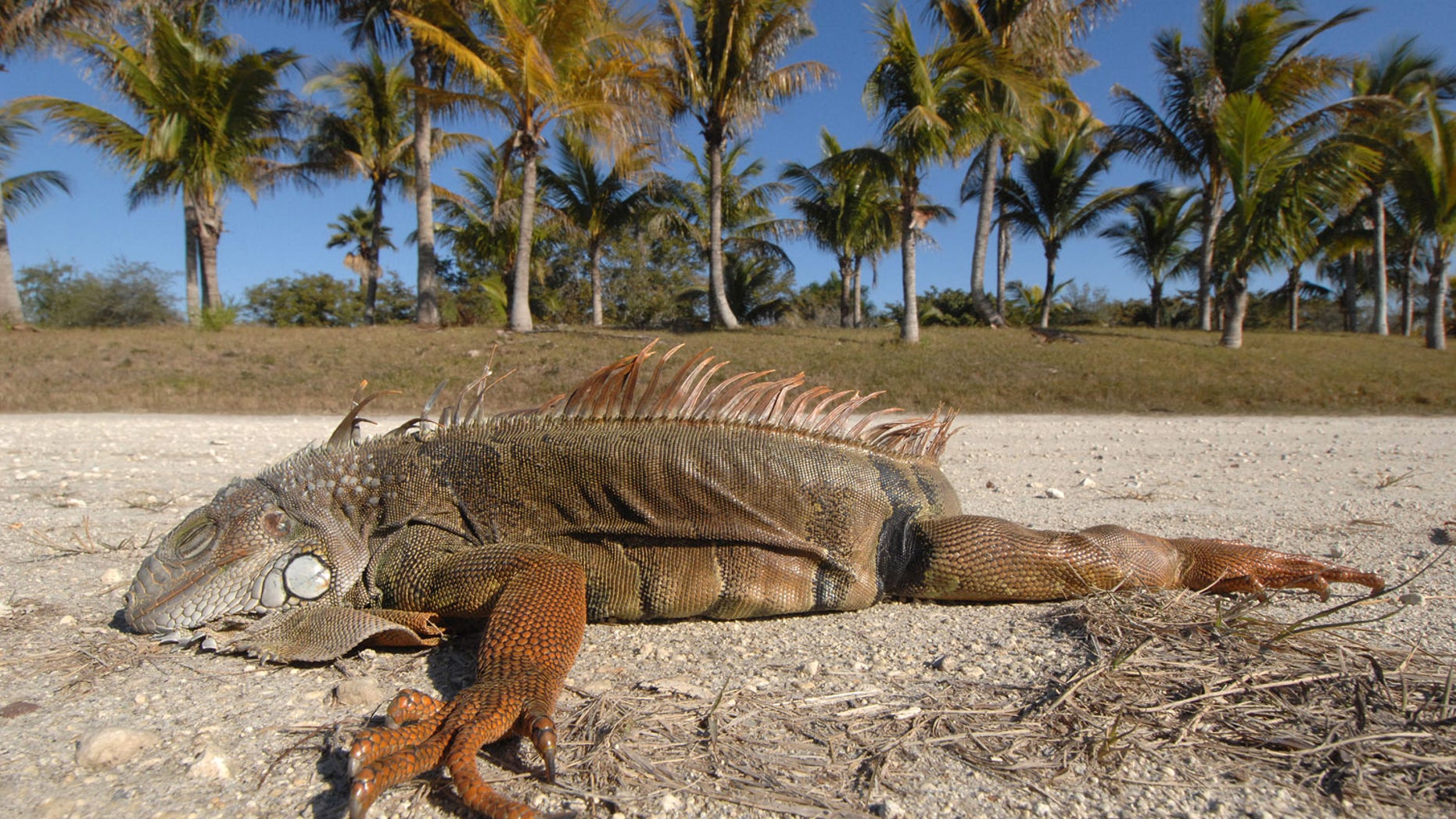 It's lights out for iguanas in Puerto Rico, as the island's government announced plans to kill as many as possible of the reptiles and export their meat in hopes of eradicating an imported species that has long vexed residents and entertained tourists.
The Secretary of Natural Resources says the island has roughly 4 million iguanas, which is a little more than the population of the U.S. Caribbean territory itself.
The iguanas- which can grow as large as six feet long and weigh up to eight pounds -invaded the island years ago and now take shelter on peoples patios, porches and by their pools. The lizards have even caused flight delays at San Juan's international airport where they sun on the runway.
Step Back Furballs, Xolos Compete in Westminster for First Time
The lizards arrived on the island in the mid-1970s as exotic pets and, much like the Burmese pythons in Florida, were released into the wild when they got too big for their owners to handle. Now the iguanas, who have no natural predators on the island, are attacking Puerto Rico's native fauna, such as small crabs and bird eggs.
Even with Puerto Rico's Department of Natural Resources and Environment putting a ban on the import of iguanas in 2004, the lizards have continued to multiple and are even attacking some household pets.
"I see them all the time crossing the road or I see them dead because people run them over,"Leonardo Cintrón,a messenger, told the New York Daily News.
Daniel Galan Kercado said Friday that health officials have given his agency the go-ahead to create a plan for volunteers to capture iguanas and bring them to a processing center that would distribute the meat. He said it is popular in states with large populations of Latino and Asian immigrants.
Based on reporting by the Associated Press.
Follow us on twitter.com/foxnewslatino
Like us at facebook.com/foxnewslatino