Let there be light! Thanks to large mirrors, winter sun finally shines on Norwegian town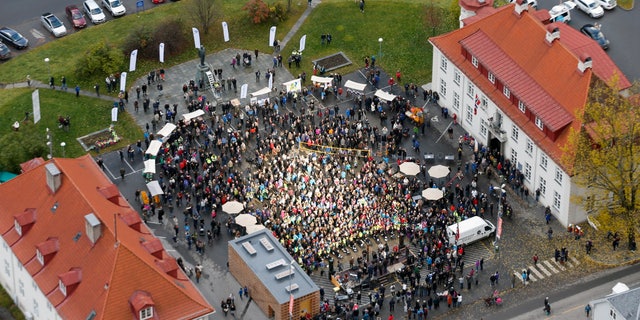 STAVANGER, Norway – Residents of the small Norwegian town of Rjukan have finally seen the light.
Tucked in between steep mountains, the town is normally shrouded in shadow for almost six months a year.
But on Wednesday faint rays from the winter sun for the first time reached the market square thanks to three 183-square-foot (17-square-meter) mirrors placed on a mountain.
Cheering families, some on sun loungers, drinking cocktails and waving Norwegian flags, donned shades as the sun crept from behind a cloud to hit the mirrors and reflect down onto the faces of delighted children below.
The plan to illuminate Rjukan was cooked up 100 years ago by the Norwegian industrialist Sam Eyde, who built the town to provide workers for a hydroelectric plant.