Lech Walesa buries son, 43, who had struggled with alcohol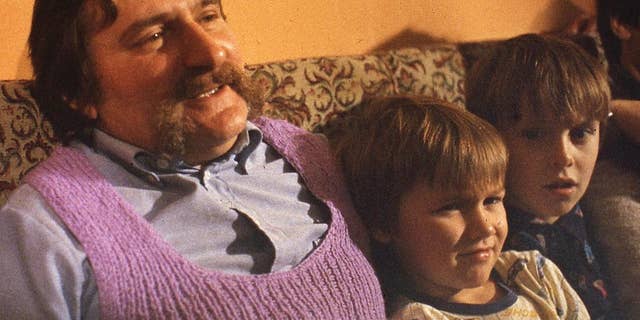 NEWYou can now listen to Fox News articles!
WARSAW, Poland – Former Polish President Lech Walesa is burying a son, the third-born of his eight children who died at the age of 43 after struggling with alcoholism.
The Walesa family held a funeral Friday in Gdansk, their home city, for Przemyslaw Walesa, who was found dead in his Gdansk home on Sunday.
Walesa has remained silent about his grief in past days but on Friday issued a brief statement on Facebook saying, "Thank you to all you have shared their sorrow with us in this very difficult time for us."
The family tragedy strikes the 73-year-old democracy icon at a difficult time — as a new political leadership in Poland questions his historic legacy and, in his eyes, unravels some of the democratic achievements for which he fought.