Leave Tesla alone: Serbs decry plans to move scientist's ashes from Belgrade museum to church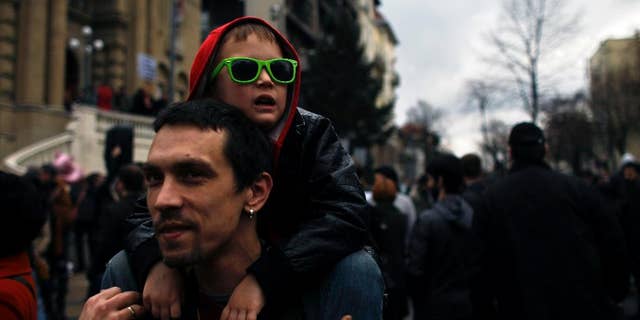 BELGRADE, Serbia – Hundreds of Serbs have rallied against plans by the Serbian Orthodox Church and nationalist leaders to move the ashes of scientist Nikola Tesla from his museum in Belgrade to the country's biggest church.
Hefting banners that read "Leave Tesla alone!'" the protesters blocked traffic Saturday in front of the museum, where the urn bearing Tesla's remains has been on display for six decades.
Tesla, an ethnic Serb born in Croatia, was a pioneer in electricity, wireless communication and radio in rivalry with Thomas Edison. Tesla died in New York in 1943.
Church and nationalist authorities want Tesla's ashes moved to the St. Sava Temple in Belgrade and interred, not kept on display. The protesters, among them scientists, want his ashes to stay in the museum that honors his life's work.