Lawyer says Holloway suspect Van der Sloot to wed, expecting son from behind bars in Peru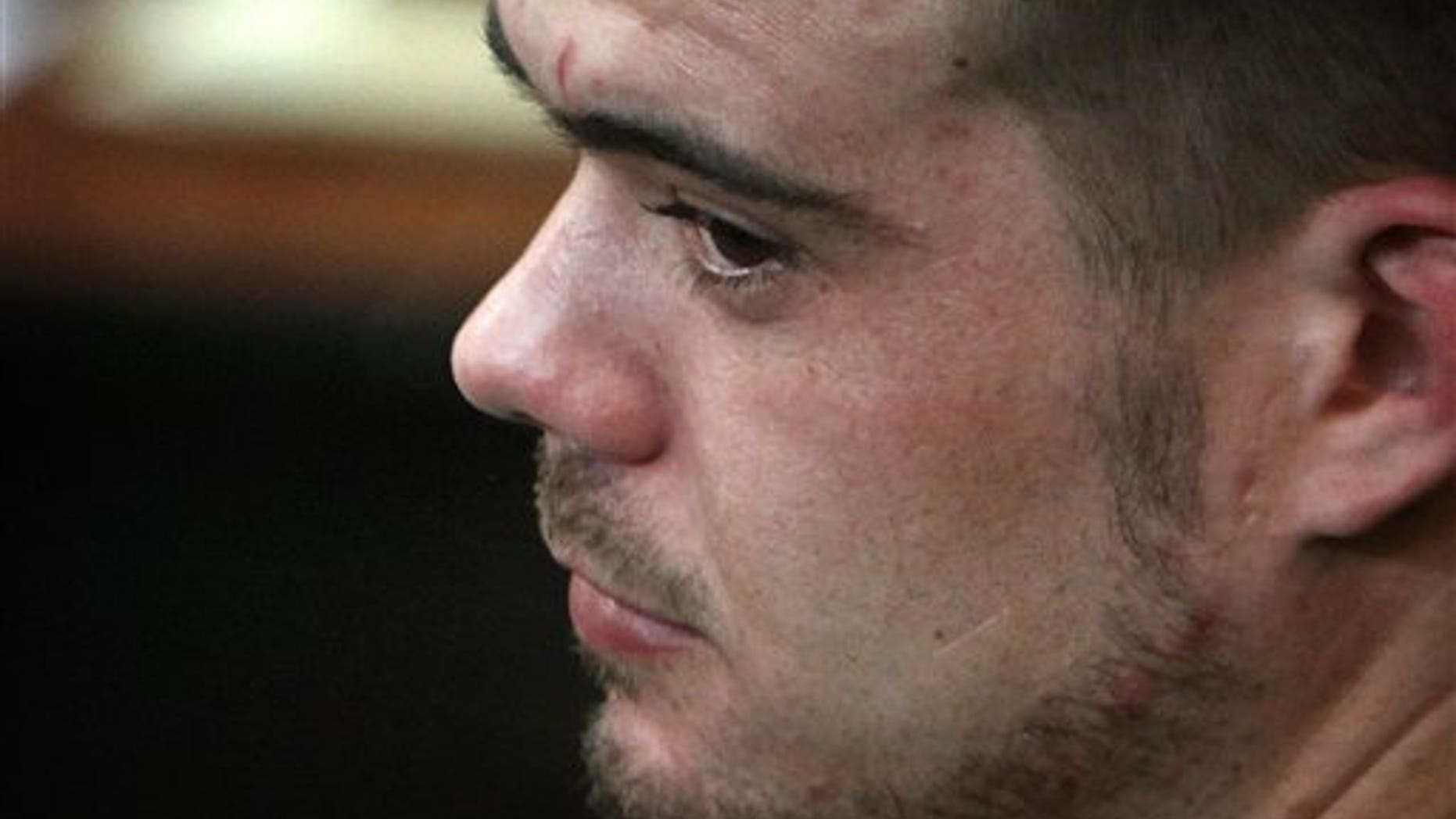 Joran van der Sloot's lawyer says the convicted murderer is soon to be both father and husband.
Maximo Altez told The Associated Press on Wednesday that the 26-year-old Dutchman and his Peruvian fiancee have nearly completed legal arrangements to wed. The future Mrs. van der Sloot is five months pregnant with a boy, he said.
Altez has said van der Sloot's met 22-year-old Leydi Figueroa Uceda while she was selling goods inside Lima's Piedras Gordas prison, where the two are to be married on an as-yet undetermined date inside the maximum security prison.
The De Telegraaf reported at the time that the woman said she used birth control but had apparently forgotten to take it and she would not have an abortion due to her Catholic faith. He said he didn't have DNA proof the child is his, but he believes it to be.
Van der Sloot remains the chief suspect in the unsolved 2005 disappearance in his native Aruba of U.S. teen Natalee Holloway.
Van der Sloot is a self-described liar, having repeatedly confessed to killing U.S. teenager Natalee Holloway, who disappeared in 2005, and later retracting the confessions. He is the last person known to have seen her alive.
He is serving a 28-year sentence for killing a 21-year-old female Peruvian student he met in a Lima casino.
Altez said that Van der Sloot keeps busy teaching English to fellow inmates and is studying international business via a correspondence course offered by a Peruvian university.
Once his sentence ends, he is to be extradited to the United States to face trial on charges he extorted and defrauded Holloway's mother shortly before traveling to Peru in 2010.
He allegedly took $25,000 from the mother, promising to lead her to Holloway's body.
Five years to the day after Holloway disappeared, van der Sloot bludgeoned to death Stephany Flores in a Lima hotel room.
The Associated Press contributed to this report