Lawyer for pope's butler quits over strategy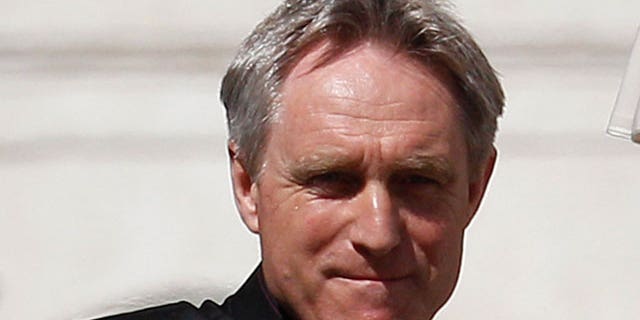 A lawyer for the pope's former butler resigned Thursday, just weeks before his client was due to go on trial for his role in the scandal over leaked Vatican documents.
Attorney Carlo Fusco said by telephone that he had quit as Paolo Gabriele's attorney over differences in defense strategy. He said the decision was taken jointly with Gabriele.
It wasn't immediately clear if Gabriele's other lawyer, Cristiana Arru, would remain on as counsel; a message left at her Rome law office wasn't immediately returned.
A Vatican judge earlier this month ordered Gabriele to stand trial for allegedly stealing documents from Pope Benedict XVI's private apartment. The documents formed the basis of Italian news articles and a book exposing power struggles and purported corruption at the highest levels of the Catholic Church's governance.
The scandal wasn't nearly as damaging for the church as the clerical sex abuse crisis. But it shattered the sense of trust and secrecy that traditionally pervades the Vatican way of doing things, and the pope took the betrayal hard, frequently voicing his sadness over the affair and ordering a full-scale investigation.
Gabriele, a 46-year-old father of three, was arrested May 23 after police found papal documents in his Vatican City home. He was held in a Vatican detention unit until July 21, when he was placed under house arrest.
The indictment paints Gabriele as a religiously inspired but misguided would-be whistle-blower. He was quoted as telling investigators that he was inspired by his faith to shed light on the evil and corruption he found in the church and that he wanted to "shock" the church and bring it back on the right track.
Fusco had essentially admitted Gabriele's guilt, telling reporters last month that Gabriele had only acted out of love for the pope.
The indictment also charged Claudio Sciarpelletti, a 48-year-old computer expert in the Secretariat of State with aiding and abetting Gabriele.
The trial is expected to begin sometime this fall after the Vatican court resumes work following its summer recess. Gabriele and Sciarpelletti are expected to be tried together.
Fusco said he didn't anticipate any delay in the start of the trial as a result of his resignation, saying any new attorney would have plenty of time to get up to speed on the case.
He declined to specify the differences in strategy that led to his decision, saying he didn't want to prejudice Gabriele's search for a new lawyer.
Gabriele had retained Fusco as his attorney early on; the two are childhood friends.
"We're still friends. We have differences about the trial, but we're still friends," Fusco told The Associated Press.