Lawmaker charged over British fracking site protest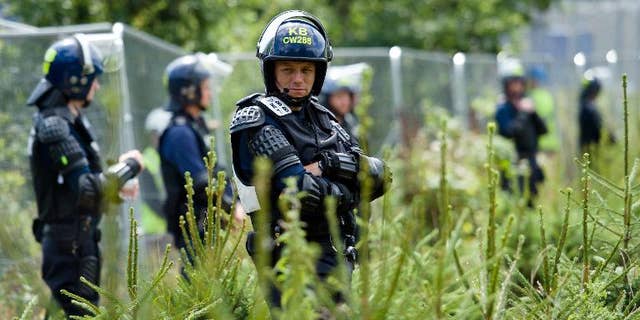 London (AFP) – A prominent Green Party lawmaker was charged Wednesday following her arrest last month at a British anti-fracking protest.
Caroline Lucas -- the party's first and only lawmaker voted into the British parliament -- has been charged with a public order offence and wilful obstruction of a highway, the Crown Prosecution Service (CPS) said.
Lucas was with protesters outside energy firm Cuadrilla's test drilling site at rural Balcombe in Sussex, southeast England, when she was arrested along with around 30 others, as hundreds demonstrated against the controversial hydraulic fracturing gas extraction method.
CPS lawyer Nigel Pilkington said the decision to charge Lucas was taken "after careful consideration" following a Sussex Police investigation.
"We have concluded that there is sufficient evidence and that it is in the public interest to prosecute Ms Lucas for breaching a police order on public assemblies and wilful obstruction of the highway," Pilkington said.
Both offences are alleged to have taken place on August 19, the CPS said in a statement.
Lucas will appear before Crawley Magistrates' Court in Sussex on October 9, it added.
The 52-year-old confirmed she had been charged.
"One of the offences is for obstructing the highway. The other is for failing to comply with a police condition to move to a specified protest area," she said.
"I firmly believe in the right to peaceful protest and remain deeply concerned about the impact of fracking on climate change and the wider environment."
Lucas has been in parliament since 2010.