Latino Groups Rally Around Ray Suarez After He Claimed He Was Marginalized At PBS NewsHour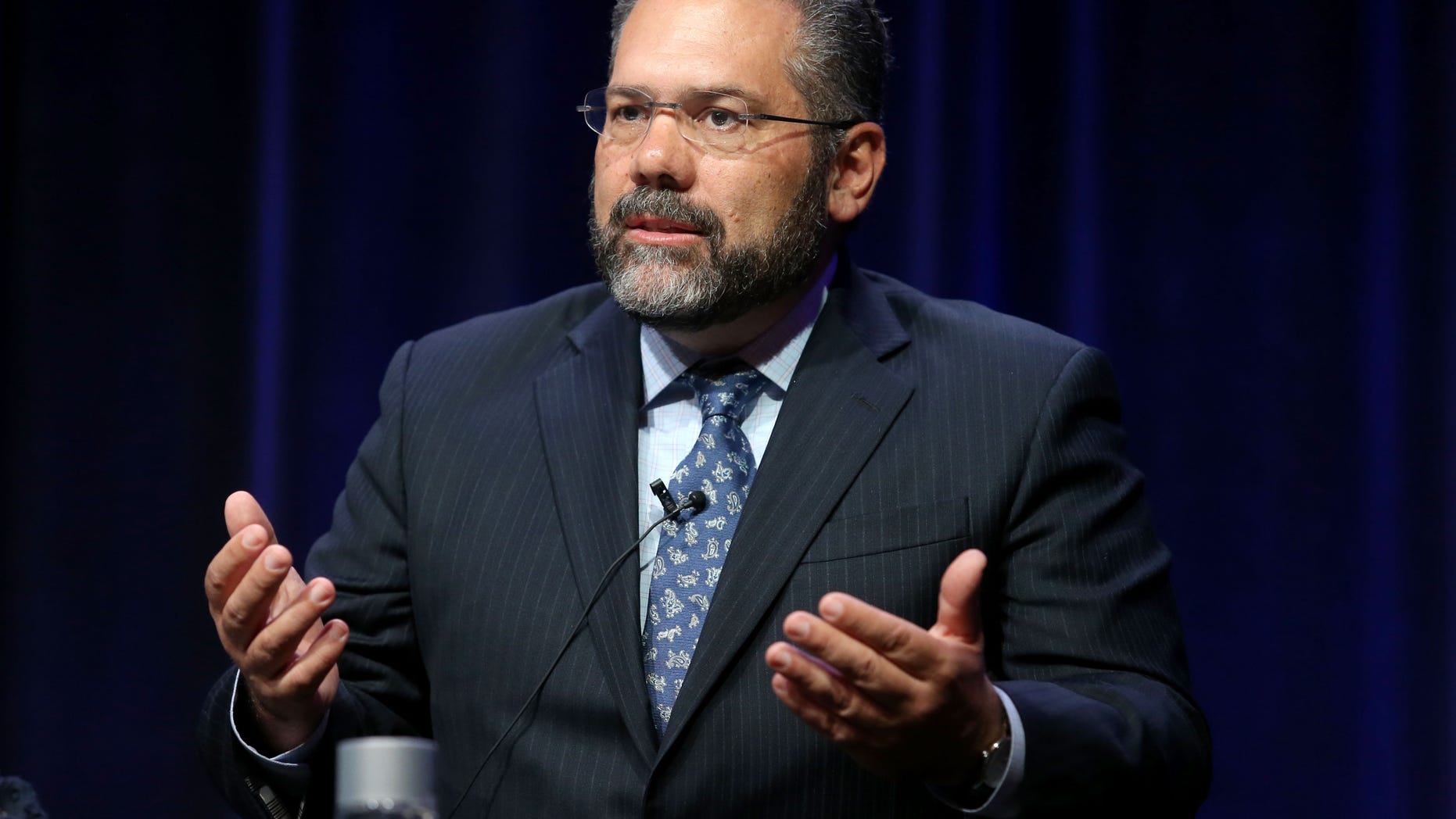 Several Latino organizations are coming to the defense of prominent Latino journalist Ray Suarez after the broadcasting giant said he quit PBS because he was starting to feel increasingly marginalized.
Suarez (who is not related to this writer) told Fox News Latino this week that his contributions to the public television network were heavily minimized over the last couple of years and he felt he "didn't have much of a future with the broadcast."
Prominent Latino leaders said they were disappointed that the network did not do more to keep Suarez – and make sure that one of the nation's leading Latino journalists had a primary role in the station's future.
"We have tremendous regard for Ray Suarez," said Angelo Falcón, president of the National Institute of Latino Policy, told Fox News Latino. "It's an outrage that someone as well qualified and that dedicated 14 years … was put in a position and treated like a second-class citizen."
Falcón said his organization along with others have met with the higher ups at PBS about including more Latinos in its broadcast – and the best way to cover Latinos is to have someone in power who is from their community.
"We want them to know that the Latino community is not happy," Falcón said. "We have to be an integral part of the operation."
The executive producer of PBS NewsHour issued a statement Wednesday saying the network was disappointed when Suarez tendered his resignation, particularly because they were in the middle of re-launching a new format that would have featured him as chief National Affairs correspondent.
Last month, Gwen Ifill, an African American journalist, and Judy Woodruff were named co-anchors of PBS NewsHour. Woodruff, Ifill, Suarez and two other NewsHour correspondents had been filling in on the anchor chair since Jim Lehrer announced his announcement in 2009 – but Ifill and Woodruff ended up being picked as co-anchors.
Under the new format, Suarez would have covered health care, immigration, religion and education.
"He is one of the best reporters in the country, period," said Linda Winslow, the show's executive producer. "That's why we hired him, and we are very sad to see him go. His shoes are very big and they will be tough to fill. But we remain committed to producing the very best news program available on television, and we will take the time required to find another excellent reporter to replace Ray."
In an interview, Suarez said he left the network with no hard feelings – but over the years saw his involvement and responsibilities gradually being taken away.
"I love the people there. I think it's important to have a strong news broadcast on public television. I was definitely doing important work," Suarez said. "I am not sitting here regretting all that time, not at all."
But, he said, he felt it was time to leave because he "didn't see 2014 and 2015 were going to get better" for him.
Hugo Balta, president of the National Association of Hispanic Journalists, said he commended Suarez for his decision and applauds his courage to be "unwilling to compromise."
"It's concerning that they weren't able to successfully provide a platform to one of the best journalists in the country," Balta said, adding that not being able to retain him was also disconcerting. "I'm hopeful that they are willing to bring in a diverse person."
The communication industry continues to struggle because of economic pressures and challenges in the depth of talent in front of camera, but regardless, having diversity is good business, Balta said.
"Journalists that are reflective of your viewers will have a connection of great impact and your brand will be more relevant," he said.
Suarez, who was born New York City to Puerto Rican parents, said he is still considering his future options. But he did promise a return to television.
"I still have one more high-demanding, high-stress job in me," Suarez said.
Follow us on twitter.com/foxnewslatino
Like us at facebook.com/foxnewslatino