Latina Teen Strikes Plea in Phoebe Prince Bullying Case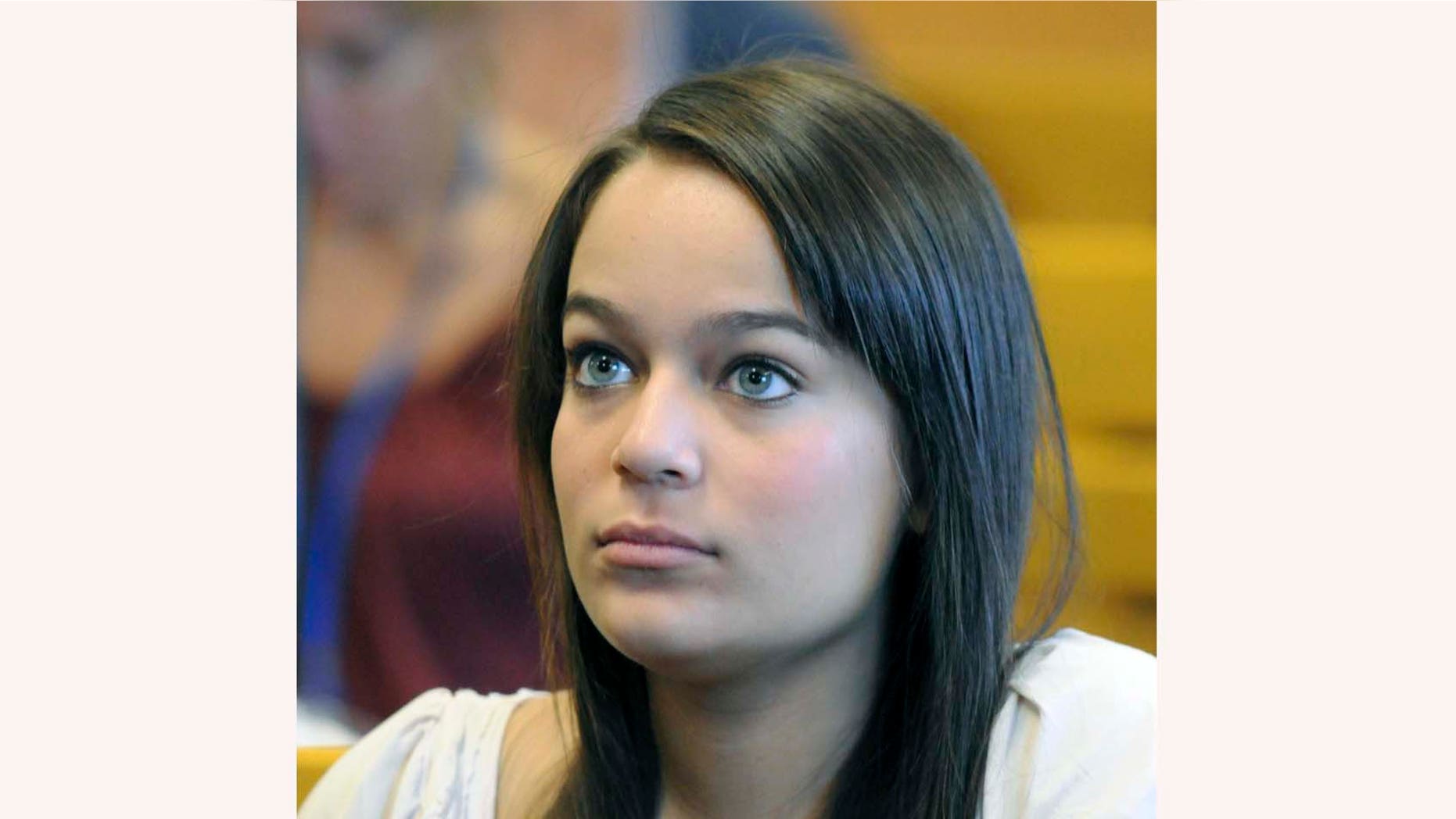 A 17-year-old high school student, Sharon Chanon Velázquez, has struck a plea agreement with prosecutors in the Massachusetts bullying case of a 15-year-old Irish immigrant who committed suicide, according to new court documents.
If accepted by a judge, Velázquez's plea deal would be the first criminal case resolved in connection with South Hadley High School freshman Phoebe Prince's suicide.
Velázquez is one of six teens charged in the notorious bullying case.
Prosecutors said Tuesday in a written statement that they expect "significant developments in one or more of the cases," though they would not discuss Velázquez's potential plea deal or the status of discussions with the other defendants' attorneys.
Prince hanged herself in January 2010 in her family's apartment after what prosecutors call a relentless campaign of bullying by other students that included slurs about her Irish heritage, insults on Facebook and threats to beat her up.
Velázquez and four other teens were charged two months after her death with offenses connected to the alleged bullying, and a sixth teen was charged with statutory rape for allegedly having sexual contact with the underage girl.
All have pleaded not guilty.
Prince's death was among several teen suicides nationwide attributed to bullying, and her experiences were cited in Massachusetts and nationwide as legislatures considered or approved new laws cracking down on the harassment.
Velázquez and two other teenage girls are charged in Franklin-Hampshire Juvenile Court with stalking, criminal harassment and violation of Prince's civil rights. The other three teens were older when they were charged, and their cases are pending in nearby Hampshire Superior Court.
Terms of the 17-year-old Velazquez's potential plea deal were not disclosed in the motion filed Tuesday in juvenile court, where her attorney and prosecutors are scheduled to present it to a judge for consideration on May 5.
Messages left Tuesday for her attorney were not immediately returned.
According to prosecutors, Velazquez and two friends, Flannery Mullins and Ashley Longe, were angry over Prince's brief relationship with Austin Renaud, Mullins' on-and-off boyfriend.
Renaud and another teen, Sean Mulveyhill, face statutory rape charges for allegedly having sexual contact with Prince. Mulveyhill and his ex-girlfriend, Kayla Narey, also face the same civil rights charge levied against Longe, Velazquez and Mullins.
Longe and Mullins are scheduled to appear in juvenile court a few hours after Velazquez on May 5.
Narey is scheduled to appear May 4 for a status hearing in Hampshire Superior Court. Mulveyhill is on the docket one day later, and Renaud returns to court in July.
Renaud's lawyer, Terrence Dunphy, said Tuesday he has not been in plea talks with prosecutors.
"My client has been unable to resolve his matters," Dunphy said, declining to comment on Velazquez's agreement.
A message was left for Prince's family attorney, and her aunt, Eileen Prince of Springfield, declined to comment when reached Tuesday by The Associated Press.
Messages left Tuesday for the other teens' attorneys also were not immediately returned.
In addition to the charges they face in public juvenile court proceedings, prosecutors said Longe, Mullins and Velázquez also face separate delinquency cases that list the same alleged offenses plus criminal harassment charges. Longe also is charged under delinquency statutes with assault, according to court records and prosecutors.
Had the teens been charged only under delinquency laws and not as youthful offenders, their identities would have been confidential.
Associated Press writer Denise Lavoie in Boston contributed to this report.
Follow us on twitter.com/foxnewslatino
Like us at facebook.com/foxnewslatino