LA NOTA LOCA: California Woman Looking For T. J. Maxx Instead Drives Into T.J., Mexico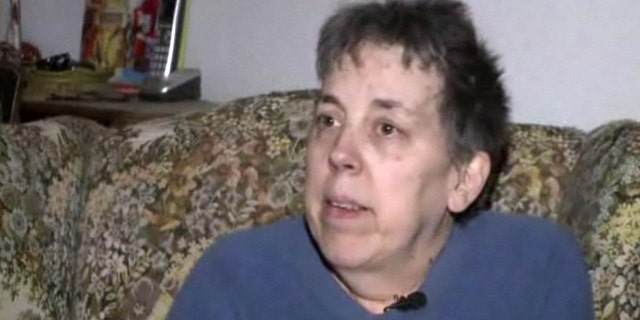 EL CAJON, Calif. – A woman from the San Diego area who had been missing for four days was found in Mexico, and was escorted back to her home on Saturday.
Anne Terhune, 60, said her odyssey began like any other day. On Tuesday, Nov. 19, she went to the Fletcher Hills Branch Library to use the Internet.
"I left the library and thought, you know, maybe I can go to T.J. Maxx or something," said Terhune.
Little did she know that her trip to T.J. Maxx would turn into a trip to TJ (Tijuana, Mexico).
"I was just enjoying driving, and it started raining, and I guess my vision was impaired by that. I don't know what else," said Terhune. "People were saying, 'Didn't you see the big sign that said 'Welcome to Mexico'?' And I didn't."
When she realized she had accidentally crossed over to Mexico, she was 15 miles south of the border in Rosarito. That is when everything turned sour. She ran out of gas. When she came back from the nearest station with a can of gasoline, she discovered that her car was gone.
"As the time is ticking on, I'm thinking, 'Am I ever going to get home?' I have no money now" said Terhune.
Meanwhile back in El Cajon, her husband, Brian Moon, filed a missing person's report with the authorities.
"Maybe my wife just left me," said Moon. "Maybe there's something I missed, and I am wrapping my brain thinking of what I did wrong. What else could it be? She has a lover? She's lost? What's her secret motive to go to Mexico? And I couldn't think of anything."
By Thursday, Terhune was on foot, and in Tijuana. It was rainy, and she was stuck at a convenience store. She said the owner graciously gave her soup and a place to rest. But she didn't ask to borrow a phone because she thought that was crossing the line.
"I was using every payphone I saw to call Brian," said Terhune. "But it would not go through."
She did not think to make a collect call.
By Friday, Terhune had been kicked out of three motels, had her car and purse stolen, and had been wandering between several convenience stores.
Later that day, a Mexican police officer came into the store and offered to escort her back to the border.
Early Saturday morning, she was taken to the Otay Processing Center, and was driven back home by an El Cajon police officer.
"He brought me right to the door, and Brian was standing out in the driveway," said Terhune. "I was so happy to be back."
"I wanted to hug her but I was really angry — so I did both. I yelled!" said Moon.
Terhune said she felt horrible for worrying her family, friends, and the community. But if there was any good that came out of this, she said it was her language skills.
"It was an adventure all right," said Terhune. "By the time I left, my Spanish was not that bad."
Terhune said she doesn't have her own cell phone.
She also said she had never experienced anything like this in the past.
Even though her car has not been found, she thanks the kind people of Mexico, and local and international authorities, who helped her get home.