Kim Jong Un's top adviser, North Korea's key nuclear negotiator with US, removed from post
Kim Jong Un's top adviser, who became North Korea's key negotiator with the U.S. on denuclearization, has been removed from his post, a South Korean lawmaker said amid stalled talks and reports that the despot may have demoted his sister earlier this month.
Kim Yong Chol, known as the leader's most trusted policy adviser, lost his Worker's Party post as head of relations with South Korea earlier this month and was replaced by Jang Kum Chol, according to Lee Hye-hoon, the head of the South Korean parliament's intelligence committee.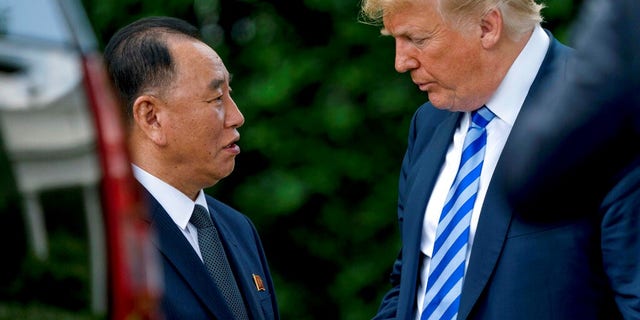 Little is known about Kim Yong Chol's replacement, who is reportedly in his late 50s, Yonhap News Agency reported.
NORTH KOREA SPY CHIEF, ACCUSED IN DEADLY ATTACKS ON SOUTH KOREA, TO LEAD OLYMPIC DELEGATION AT CLOSING CEREMONY
Lee said she obtained the information at a private briefing from the country's National Intelligence Service. Kim Yong Chol also did not accompany the North Korean leader on his trip to Russia on Wednesday for his summit with Russian President Vladimir Putin.
Once North Korea's longtime spy chief, Kim Yong Chol became known as the country's top nuclear negotiator in the last year after Kim Jong Un pledged to denuclearize last June during his first summit with President Trump in Singapore. Kim Yong Chol, who is believed to be in his 70s, has traveled to Washington, D.C., to meet with Trump and to New York to meet U.S. Secretary of State Mike Pompeo to move talks forward.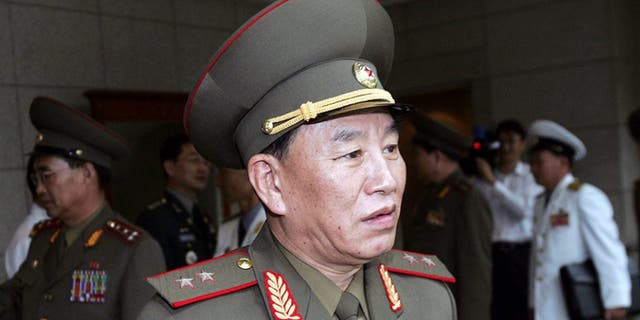 Kim Yong Chol also has traveled with the North Korean leader on every foreign trip, including in February to Hanoi, Vietnam for the second summit with President Trump.
NORTH KOREA AND KIM JONG UN: MEET THE KNOWN KEY PLAYERS IN THE REGIME
That trip, however, may have led to his removal after talks between Kim Jong Un and Trump collapsed because of disputes over U.S.-led sanctions crippling North Korea's economy.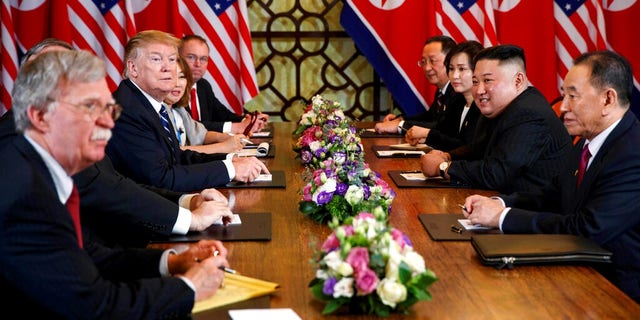 "(Pyongyang's) significantly diminished reliance on Kim Yong Chol is a very positive sign for the denuclearization negotiations between North Korea and the United States," said Cheong Seong-Chang, an analyst at South Korea's Sejong Institute. He called Kim Yong Chol "most responsible" for the second summit's failure due to his hard-line stance.
CLICK HERE TO GET THE FOX NEWS APP
North Korea has continued to lash out at the U.S. over stalled negotiations. Last week, the rogue regime tested a new weapon and demanded Pompeo be removed from nuclear talks.
News about Kim's sudden replacement also comes a week after reports emerged that Kim Jong Un may have demoted his younger sister, Kim Yo Jong. Rumors about her possible demotion began when her name did not appear in state media coverage of public events attended by the North's ruling party's authoritative politburo, NK News reported. The leader appointed her an alternate member of the politburo, the country's top decision-making body, in October 2017.
Despite the post removal, Kim Yong Chol still maintains several other prominent titles, including vice chairman of the Workers Party's Central Committee and a member of the powerful State Affairs Commission.
The Associated Press contributed to this report.