North Korea spy chief, accused in deadly attacks on South Korea, to lead Olympic delegation at closing ceremony
A former North Korean intelligence chief, believed to be the mastermind behind a deadly attack on South Korea, will lead the Hermit Kingdom's high-level delegation to the Pyeongchang Winter Olympics' closing ceremony – acting the part of diplomat in the same country he spent his life trying to topple.
Kim Yong Chol will join an eight-member delegation to South Korea for a visit expected to last three days, South Korea's Unification Ministry announced Thursday. Kim, the vice chairman of the ruling Workers' Party's Central Committee, and other high-level North Korean officials are set to arrive Sunday for the closing ceremony, where President Trump's daughter, Ivanka, will be leading the U.S. delegation.
The 72-year-old's visit to the South is sure to stir up controversy after he was accused of carrying out atrocities against South Koreans during his time as the head of North Korean military intelligence.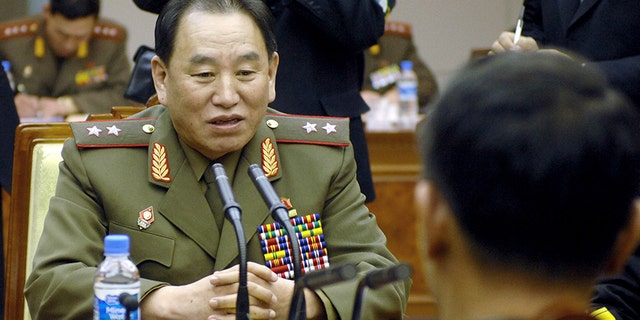 NORTH KOREA'S DECISION TO SNUB PENCE IS SIGN OF A 'STANDOFF,' EXPERT SAYS
Kim is believed to have plotted the attack on Cheonan, a South Korean warship, and shelling of Yeonpyeong Island in 2010 that left 46 sailors dead. He's also accused of planting landmines across the Demilitarized Zone, according to Yonhap News Agency. Two South Korean soldiers have been severely wounded by landmines, though North Korea vehemently denied any involvement.
During Kim's time in the intelligence agency, which is called the Reconnaissance General Bureau, North Korea was suspected of carrying out the 2014 cyber attack on Sony Pictures Entertainment. The department is tasked with carrying out cyber warfare and intelligence operations against other countries.
The North Korean general is also blacklisted under the unilateral sanctions in South Korea and the U.S. The South's Unification Ministry said Thursday the blacklist status shouldn't be an issue because the sanctions don't include a travel ban.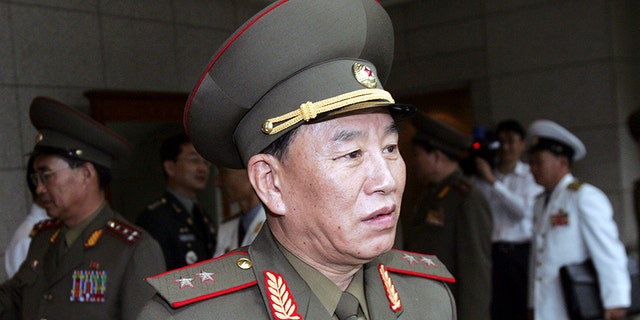 KIM JONG UN'S HARD CURRENCY EXPECTED TO RUN DRY BY OCTOBER, SOUTH KOREAN LAWMAKER SAYS
It's unclear if Trump will meet with Kim when they cross paths at the closing ceremony.
Kim Jong Un's sister, Kim Yo Jong, and other North Korean officials attended the opening ceremony in Pyeongchang during a three-day visit. She became the first member of the Kim family to travel to South Korea.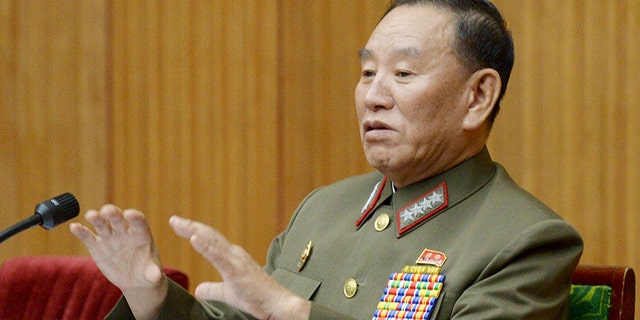 That visit racked up a $223,237 bill spent on housing the delegation in a five-star hotel, food and transportation, Reuters reported.
In comparison, the Hermit Kingdom spent about $50,000 to train and prepare 22 North Korean Olympics athletes.
The Associated Press contributed to this report.