Kidnapped Nigerian girls likely being used by Boko Haram as suicide bombers, experts fear
NEWYou can now listen to Fox News articles!
Fears are mounting in Nigeria that the so-called "Chibok girls" kidnapped by Boko Haram more than a year ago are being used in the Islamist terror group's stepped-up campaign of suicide bombings.
"We have never seen another Jihadi group use these many suicide bombers."
The terrorist organization, which has aligned itself with ISIS and operates out of the African nation's northeastern sector, has been blamed for 27 suicide bombings so far this year, more than it carried out all of last year, according to a recent UNICEF report. The agency found Nigeria has endured an especially "alarming spike" in suicide bombings carried out by girls and women. The surge, combined with the mystery surrounding more than 200 young females unaccounted for more than a year after the mass kidnapping, has experts and citizens of Africa's most populous nation fearing the worst.
"Without a doubt, the bombers being used are definitely part of the kidnapping spree by Boko Haram," Pastor Laolu Akande, of the Christian Association of Nigerian-Americans, told FoxNews.com from Nigeria. "Even the authorities here believe that many of these girls are from Chibok. The suggestions are sufficiently widespread among the community."
Some 276 young girls were kidnapped from the Borno state village of Chibok on the night of April 14, 2014. The abductions were immediately linked to Boko Haram, the terror organization whose name means "Western education is forbidden." Although the group had committed previous mass atrocities, including an attack a month earlier in which 29 boys at a boarding school were locked in the building and burned alive, the Chibok incident drew unprecedented international condemnation. Many high-profile people, including first lady Michelle Obama, spoke out against the attack, and a social media campaign calling for authorities to "Bring back our girls" waged for several weeks.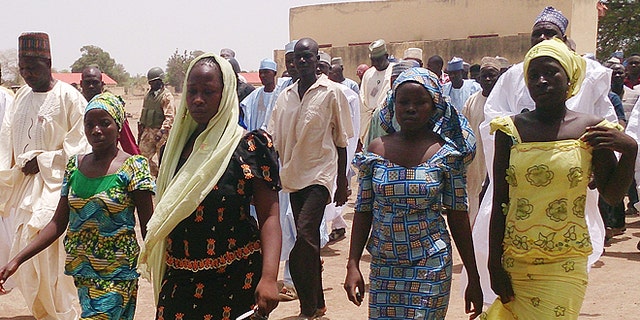 Boko Haram was believed to have taken the abductees to its stronghold in the Samibisa national forest. Although some escaped and others were believed sold as sex slaves, the fate of most of the girls has never been determined. Several groups of subsequently kidnapped females, including hundreds taken from towns and villages in Nigeria's northeast, have since been rescued from the clutches of Boko Haram, but none have been identified as the Chibok girls.
Although bombers are typically not identified by Nigerian forensics experts, national publications have published side-by-side photos of dead suicide bombers and missing Chibok girls, suggesting they are the same people. Experts believe it is highly likely.
"The numbers are just not out there; but if you see what has been happening in the region, it makes sense," Scott Stewart, vice president of tactical analysis for global intelligence and advisory firm Stratfor, told FoxNews.com. "Now we need the forensics to prove it."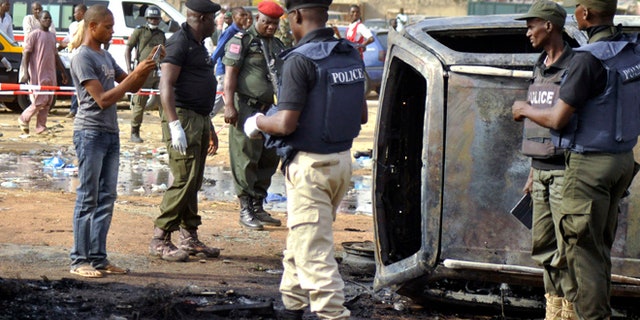 Women and children have carried out the vast majority of recent suicide attacks, with girls between the ages of 7 and 17 years blamed for nine bombings since last July, according to the humanitarian agency.
Recent attacks include a May 16 bombing at a bus station in the northeastern city of Damaturu, where a 12-year-old girl detonated an explosive device hidden underneath her clothing, killing seven and injuring 31. Last November, five people were killed and more than 30 wounded when two girls set off bombs in a crowded market in Maiduguri, the capital of Borno state.
"We have never seen another Jihadi group use these many suicide bombers," Stewart said. "And as far a volume, we have never seen this many of them be young women."
Experts say Boko Haram is likely brainwashing young women into carrying out the attacks, or forcing them to endure such misery that they are willing to kill and die to escape it.
"Children are not instigating these suicide attacks; they are used intentionally by adults in the most horrific way," Jean Gough, UNICEF representative in Nigeria, told FoxNews.com. "They are first and foremost victims – not perpetrators."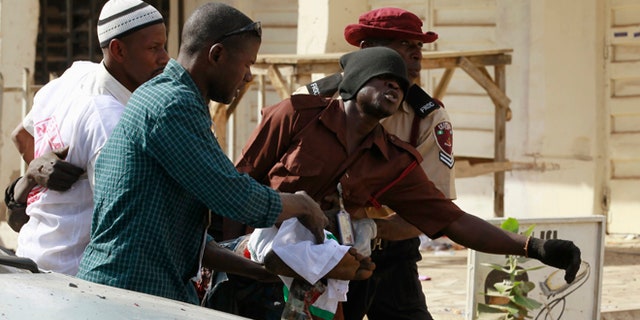 It's not clear how many thousands of children and women have been kidnapped by Boko Haram, as new abductions have become a weekly occurrence in the northern region of Nigeria. UNICEF said it estimates that 743,000 children have been uprooted by the nearly 6-year-old Islamic uprising, with as many as 10,000 separated from their families.
"Many children have been separated from their families when they fled the violence, with no one to look after them," Gough also said in the statement. "Without the protection of their families, these children are at greater risk of exploitation by adults, and this can lead to involvement in criminal or armed group activities."