Justin Trudeau dodges calls to resign amid former attorney general's allegations in bribery scandal
Canadian Prime Minister Justin Trudeau has dodged calls to resign over allegations that his administration pressured the former attorney general not to pursue a criminal investigation against a powerful engineering company accused of bribery.
Ex-attorney general Jody Wilson-Raybould testified to a House of Commons justice committee on Wednesday that senior officials uttered "veiled threats" against her in an attempt to convince her not to file criminal charges against SNC-Lavalin, headquartered in Montreal, Quebec. The company, which says it employs more than 52,000 people in about 100 countries around the world, is accused of bribing officials in Libya with millions of dollars between 2001 and 2011 to secure government contracts in the African nation.
Wilson-Raybould alleged that she experienced a "consistent and sustained effort" by Liberal officials close to Trudeau seeking to interfere politically with her pursuit of a criminal case against SNC-Lavalin, according to CBC.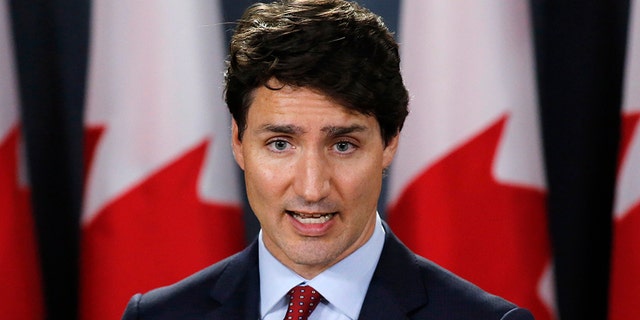 In January, she was removed from her role as attorney general and made veteran affairs minister, in a move many considered as a demotion and what she saw as a direct repercussion of her decision not to cave to pressures by government officials who allegedly encouraged her to seek a "deferred prosecution agreement" (DPA) instead of a trial.
During her testimony on Wednesday, Wilson-Raybould said she catalogued 10 phone calls and 10 in-person meetings about the case, in which there were "express statements" made about the potential for "consequences" should she continue to pursue a trial instead of a DPA, which would allow SNC-Lavalin to pay a fine for their alleged bribery and fraud.
TRUDEAU'S TOP ADVISER RESIGNS BUT DENIES WRONGDOING
Should the company be convicted in a trial, they would be unable to compete for federal contracts for 10 years, which would leverage a devastating hit to company employees in Canada.
In one conversation, Wilson-Raybould said, the Prime Minister expressed his concern to her about the potential for job lay-offs in Quebec if SNC-Lavalin were convicted, and asked her to "help out."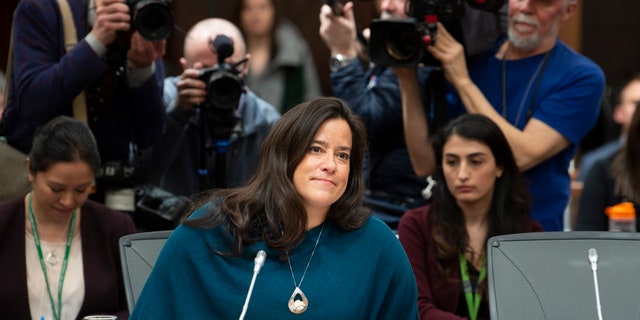 At that point, she claims she asked the Prime Minister point-blank: "Are you politically interfering with my role as attorney general? I would strongly advise against it."
JUSTIN TRUDEAU'S AFGHAN LOOKALIKE GOES VIRAL AFTER TV PERFORMANCE
After that, she says, he quickly backtracked, saying that he simply wanted to "find a solution."
In the weeks since the allegations were first leveraged, Trudeau's principal secretary and advisor Gerald Butts resigned. The day of his resignation he issued a cryptic tweet, writing, "public institutions are bigger and more important than any of their temporary occupants."
Wilson-Raybould said during her testimony that she did not feel that any illegal activity transpired by other Liberal officials who allegedly pressured her, but that she did feel it was "inappropriate" and "treading on dangerous ground."
CLICK HERE FOR THE FOX NEWS APP
During a press conference after Wilson-Raybould's bombshell testimony on Wednesday, Trudeau ignored questions about calls for his resignation, saying that the Canadian people would have the opportunity to voice their opinions during the country's federal election in October.