Julian Assange Granted Asylum by Ecuador, Report Says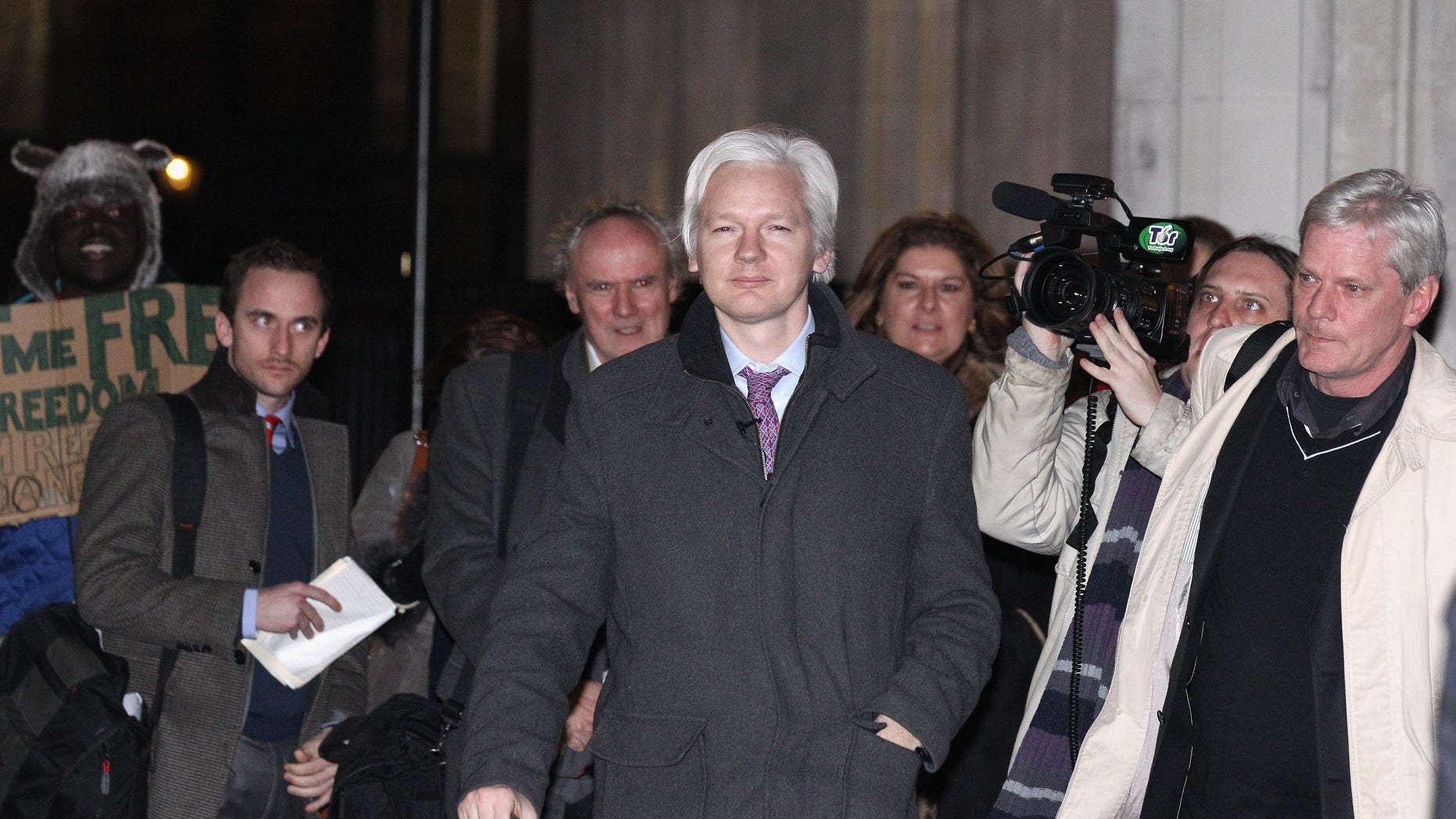 The Rafael Correa administration of Ecuador will grant asylum to WikiLeaks founder Julian Assange, the Guardian reports, citing an unnamed official with knowledge of the talks.
Assange has been holed up in the Ecuadoran Embassy in London since June 19, where he applied for asylum in the hope of avoiding extradition to Sweden to avoid questioning about incidents of alleged sexual misconduct. Two women accuse him of forcing himself on them after refusing their requests to wear a condom during what they say started as consensual sex.
Assange denies the allegations and says they are politically motivated.
There is no official word on Assange's application, though President Correa was quick to throw cold water on the report.
"The rumor about Assange's asylum is false," Correa said in a tweet. "There's still no decision on the case."
President Correa had said he planned to make a final decision this week.
''Hopefully, no later than Wednesday, [we will] have the meeting and hopefully this week we have a statement,'' Mr Correa said in television interview, according to the Sydney Morning News.
Ecuadoran Foreign Minister Ricardo Patino says Assange would be mistreated if sent to the United States.
"We have received very sensitive information about torture that Australian citizens have received at the (U.S.) Guantanamo base, American citizens, too, and of a possible trial that a grand jury in Virginia is preparing against Julian Assange," he told reporters after meeting with with Assange's mother earlier this month.
The reference was to terror suspects that the U.S. has kept at Guantanamo and unconfirmed claims by Assange's supporters that U.S. officials plan to indict him, as occurred with U.S. serviceman Bradley Manning, who is accused of leaking documents to WikiLeaks.
Correa, who will be up for a second re-election bid in February, praised the work of the freedom-of-information activist during a videoconference between the two uploaded to YouTube in June.
The Ecuadoran president has faced criticism from press freedom and human rights organizations for repeatedly blasting private media and independent journalists over their coverage, and taking journalists to court over allegations of defamation.
Defamation is a criminal charge that can carry a jail sentence in Ecuador, unlike most countries that allow a free and independent press. Correa has sued journalists and editors under the antiquated law.
Correa says the private media attacks him unfairly and reports the news unprofessionally.
With information from the Associated Press.
Follow us on twitter.com/foxnewslatino
Like us at facebook.com/foxnewslatino