Jose Sulaiman, longtime president of World Boxing Council, dies at 82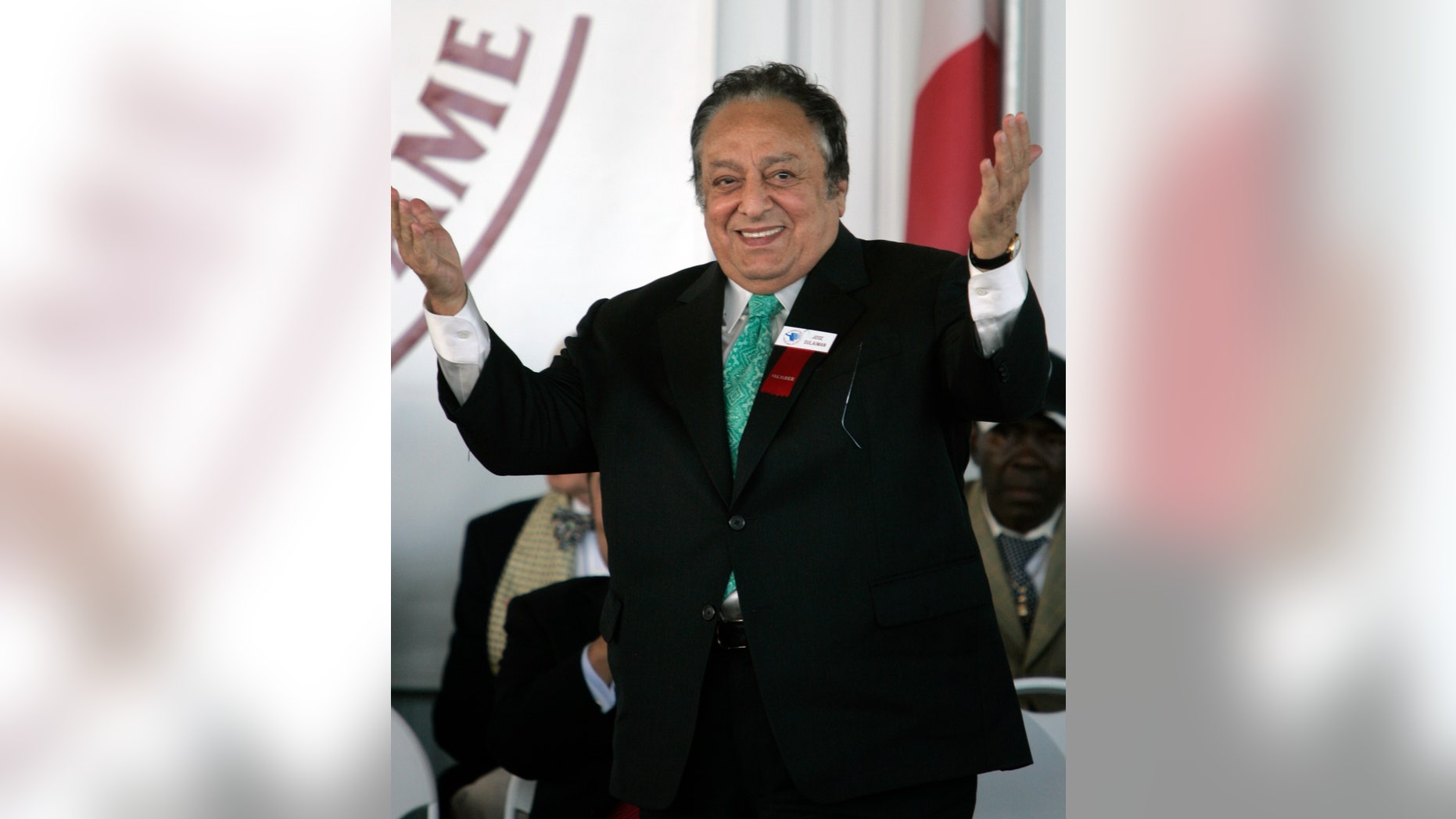 MEXICO CITY – Jose Sulaiman, the longtime head of the World Boxing Council who promoted renowned fighters and introduced rules to protect boxers, died Thursday. He was 82.
Sulaiman's son, Mauricio Sulaiman, said the man who many say raised the profile of the sport in his four-decade leadership at the Mexico-based council died at a hospital in Los Angeles. He had been hospitalized at the University of California, Los Angeles Medical Center for months for a heart condition.
The WBC confirmed his death, calling him the "father of boxing." Sulaiman was a member of boxing's Hall of Fame since 2006.
The son of a Syrian mother and a Lebanese father, Sulaiman was born on May 30 in Ciudad Victoria, Mexico. He boxed as an amateur but quickly shifted over to working as a manager and a referee.
He trained and promoted many fighters.
Sulaiman is known for supporting Julio Cesar Chavez, Mexico's most famous boxer, and then the fighter's son, Julio Cesar Chavez Jr.
Most recently, Sulaiman helped Saul "Canelo" Alvarez, a young champion who last year challenged Floyd Mayweather Jr. in one of the richest fights ever. He lost to Mayweather.
Sulaiman also managed to institute new rules and regulations regarding boxers' safety and welfare. Among these changes was the reduction in the number of rounds from 15 to 12.