Jorge Bergoglio's Elevation to Pope Has Argentineans at the Vatican Celebrating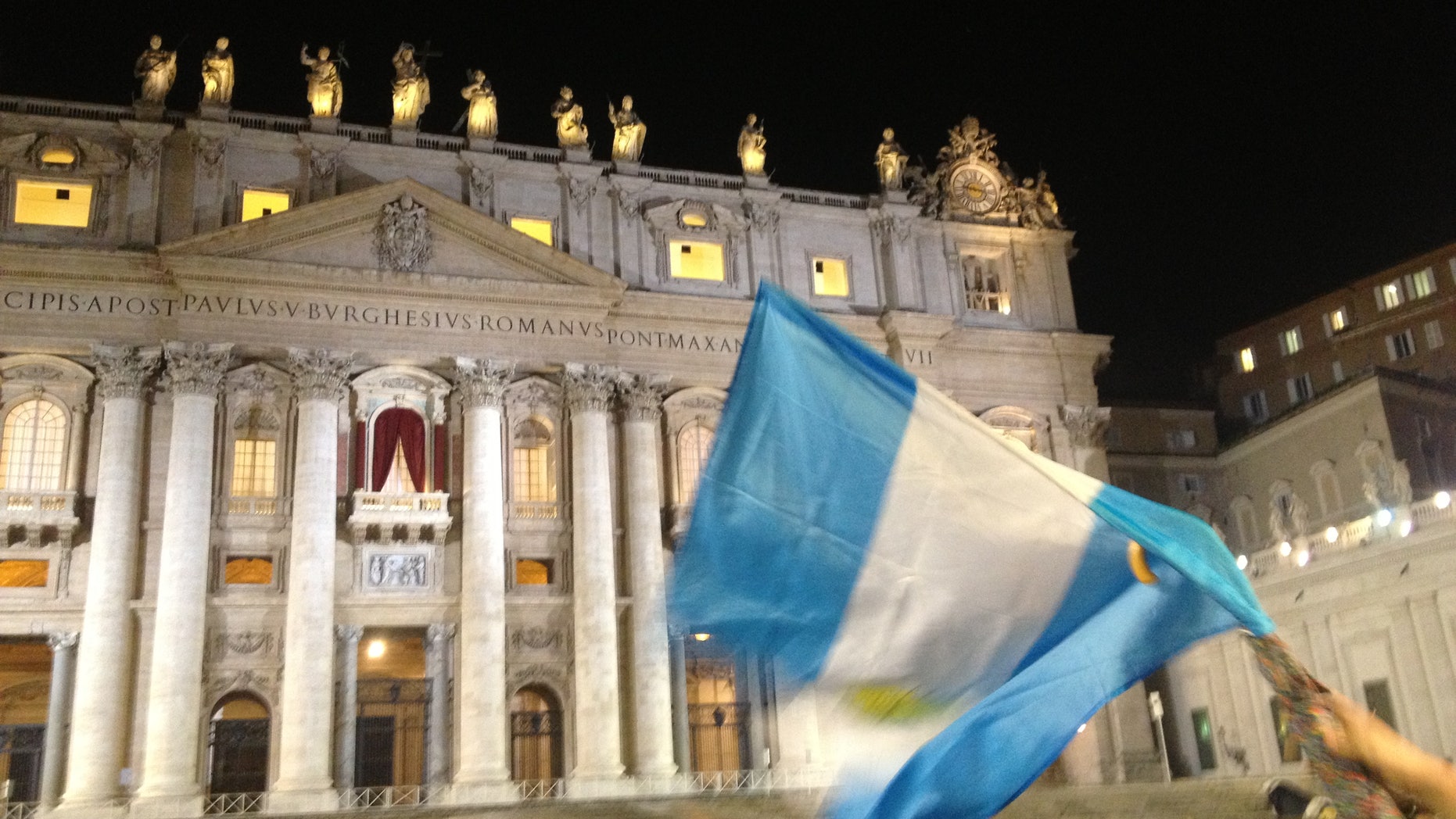 VATICAN CITY – Francisco Allersa and his family traveled from Buenos Aires, Argentina to Rome to witness first-hand the selection of the next pope.
What the family of seven didn't expect was that the pope would come from their home country.
When the announcement came that Buenos Aires Cardinal Jorge Bergoglio, 76, was the next pope, Allersa began to cry.
Within seconds, the world press and people from Dominican Republic, Chile and Argentina surrounded them and began to celebrate.
"When we heard it was Bergoglio we were so surprised, we couldn't believe it, we did double-takes," Allersa said minutes after the announcement. "And when I heard he was named Francisco, at first we couldn't hear the name because of the screams. I got emotional, because my name is Francisco and we know Bergoglio and I know he is humble and works with the poor."
Pope Francis is the first pontiff from the Americas, and the first from outside Europe, in more than a millennium. He chose the name Francis, associating himself with the humble 13th-century Italian preacher who lived a life of poverty.
Thousands had packed St. Peter's Square, clutching umbrellas as the red curtains opened and Bergolglio was introduced as the new pope.
At first, silence befell the square. No one, it seemed, knew how to react. Then came sporadic applause.
Bewildered faces and whispers of "Who?" turned to chants of "Fran-ces-co, Fran-ces-co, Fran-ces-co."
The crowd erupted in dancing, banging of drums, the waving of flags from Chile, Brazil, and Mexico, as well as signs that read "Via La Papa."
One group of more than 20 Argentineans chanted and jumped up and down.
"I feel very proud and good to be Argentinean and Latino, and to represent Latin America for the first time in the history of the church with a pope," said Laura Zicareli, 43, who happened to be visiting Italy. "To be here for such a historical moment and for your country – and as an Argentinean to represent the church for the first time in history makes me happy with pride."
Argentineans noted that all of Latin America should be beaming with pride since he's the first pope ever chosen from the Americas.
"Because of the number of Catholics in Latin America, it was time for a South American pope," said Argentinean Pablo Zene, 43.
Enrique Pollack, 52, who traveled from Miami to Italy, waved the Cuban flag after the announcement.
"But not just cause the pope was Latino."
"He is also an American pope," Pollack said. "United States is also in the Americas – don't forget that."
Follow us on twitter.com/foxnewslatino
Like us at facebook.com/foxnewslatino