Jordan Convicts Mentor of Iraq's Al Qaeda Chief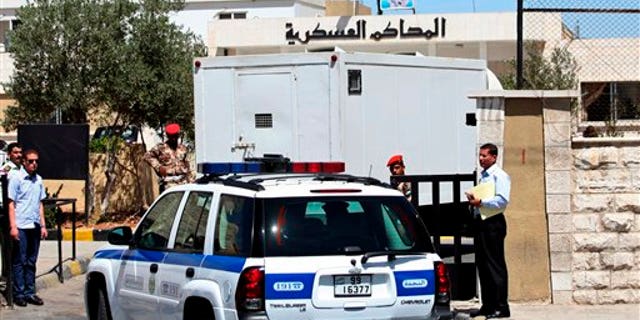 AMMAN, Jordan – Jordan's military court has convicted the mentor of the slain Al Qaeda in Iraq leader Abu Musab al-Zarqawi on terrorism charges.
The court on Thursday sentenced Palestinian-born Isam Mohammed Taher al-Barqawi to five years in prison.
Al-Barqawi and three other Jordanian-Palestinians, including a fugitive who was tried in absentia, were found guilty of "plotting terrorism" and also recruiting militants in Jordan to join the Taliban in Afghanistan.
The fugitive also received a five year sentences while the other two were handed 2 1/2 year prison terms.