John Kerry condemns attack on Jerusalem synagogue, demands Palestinian leaders halt incitement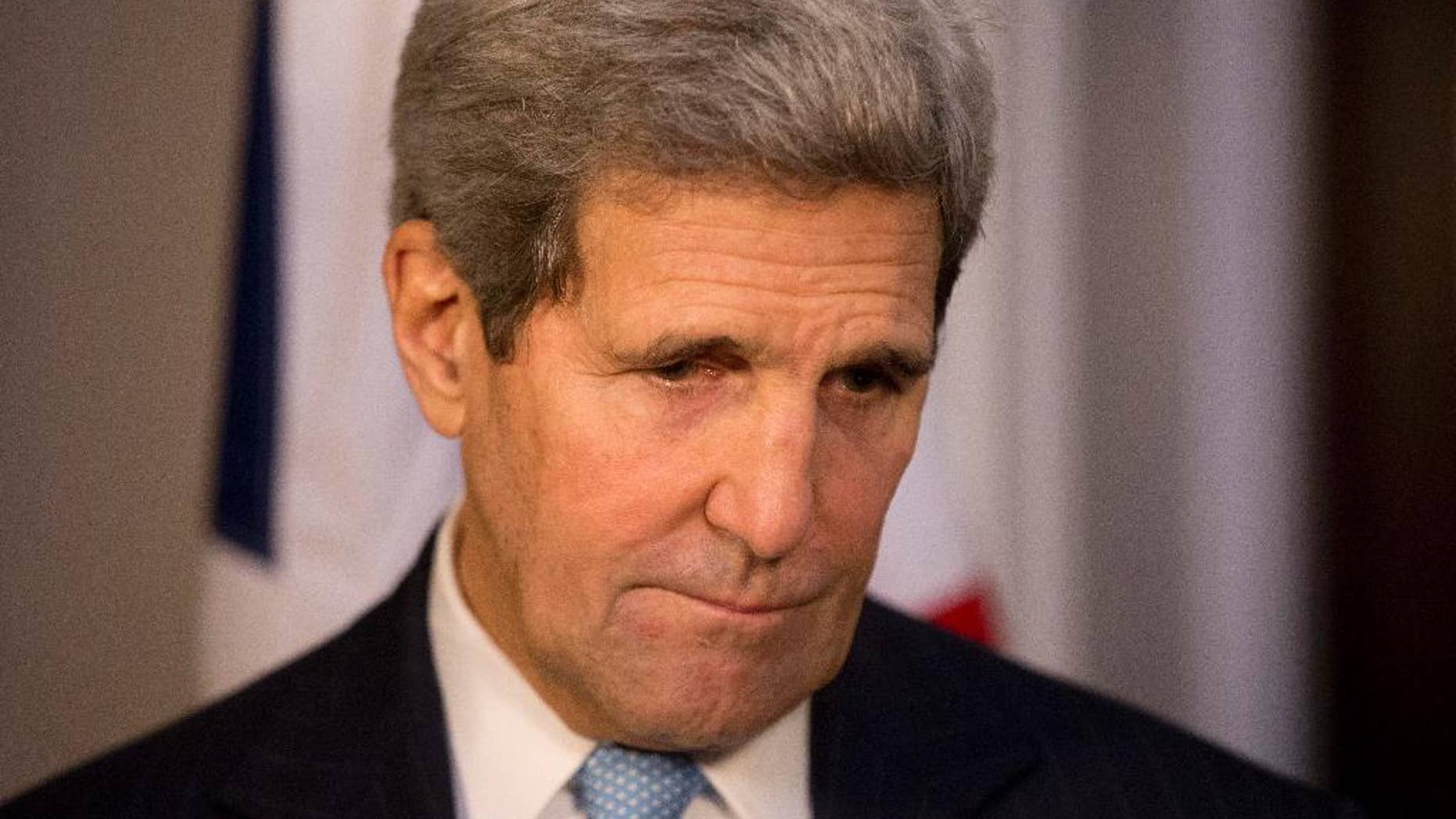 LONDON – U.S. Secretary of State John Kerry says Tuesday's attack on a Jerusalem synagogue is an "act of pure terror and senseless brutality and violence."
He is calling on Palestinian leaders to condemn it "in the most powerful terms."
Two Palestinians stormed the Jerusalem synagogue, attacking worshippers with knives, axes and guns, and killing four people before they were killed in a shootout with police.
Kerry is blaming the attack on Palestinian calls for "days of rage," and says Palestinian leaders must take serious steps to refrain from such incitement.
Kerry says he spoke with Israeli Prime Minister Benjamin Netanyahu after the attacks.