Jeev misses film premiere on 'Flying Sikh' dad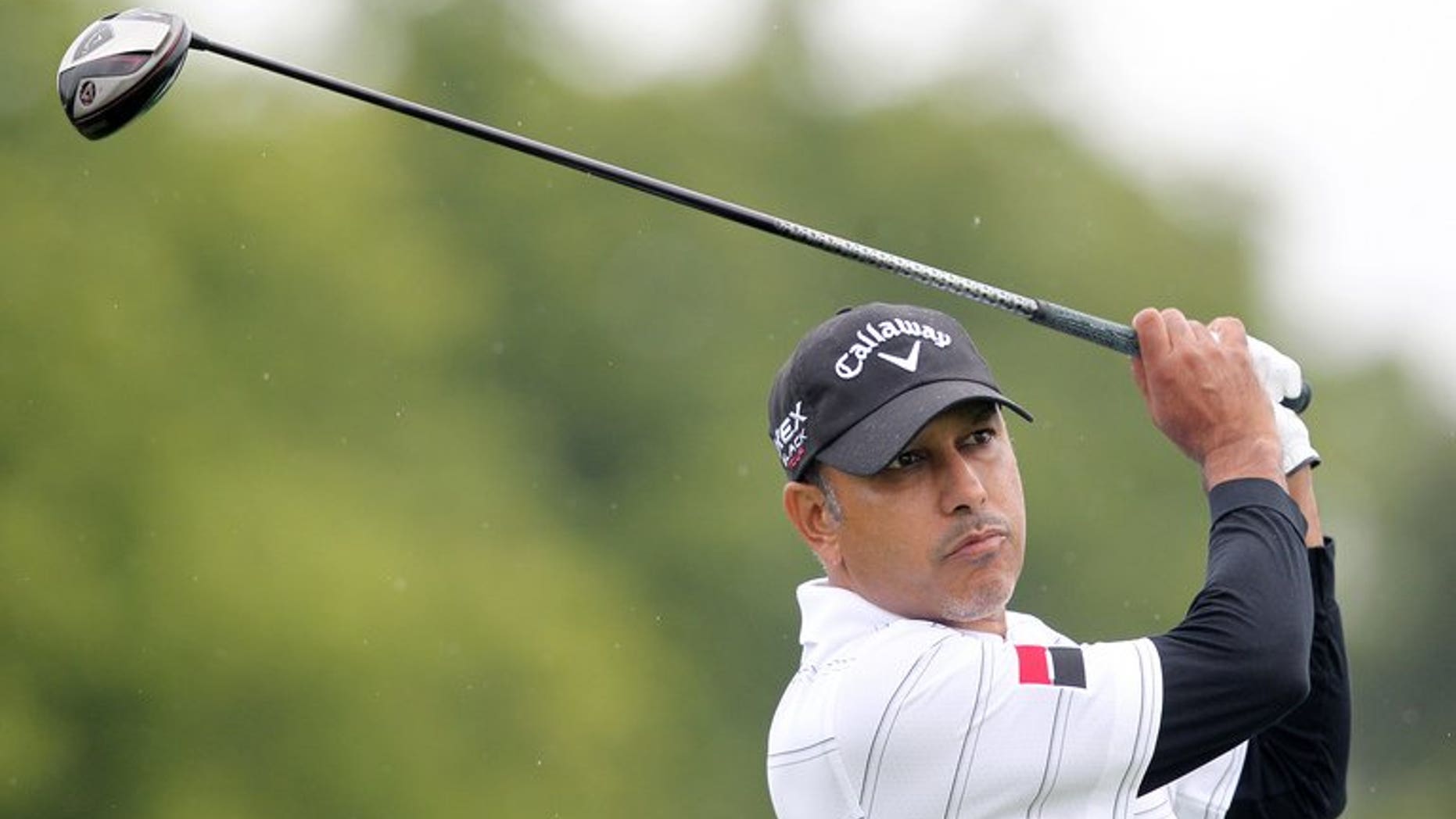 CASTLE STUART, United Kingdom (AFP) – Defending champion Jeev Milka Singh overcame the disappointment of having to miss the premiere of a film on the life of his legendary father in shooting an opening 67 at the Scottish Open.
Singh took full advantage of the hot and near benign morning conditions to grab eight birdies and end the day just three shots behind England's John Parry on the Castle Stuart course to the east of Inverness.
Parry carded a round of an eight under par 64 to lead the field late in the day by one stroke from fellow Englishman Simon Khan.
Singh commenced his round with back-to-back birdies and raced to three under par after four holes before dropping shots at his sixth and eighth holes ahead of completing the inward nine in four under par including holing a chip shot for birdie on his 18th.
"I had a great feeling standing on the first tee as the defending champion and got a great start to be three under par after four holes," he said.
"I then birdied four of the first six on my back nine and then got really lucky at the last.
"But everyone has been excellent this week, and everywhere I go people are still congratulating me. There's a lot of pressure this week but I'm enjoying every bit of it."
Singh arrived in northern Scotland to see pictures of himself holding aloft the Scottish Open trophy adorning billboards, posters, programs, score-sheets, tickets and even parking permits.
He also features on the front cover of the local Press and Journal newspaper standing behind the lens of a TV camera.
The photograph was taken in reference to the movie Bhaag Milkha Bhaag or Run Milka Run that was directed by Rakeysh Omprakash Mehra and traces the rise of Milkha from obscurity, poverty and hunger to become the finest athlete India has ever produced.
Singh, known as the "Flying Sikh" reached the 400m final in the 1960 Rome Olympics where he finished fourth in a time of 45.6 seconds, which lasted as a national record for nearly four decades.
He was also the first Indian to win a gold medal in the Commonwealth Games in capturing the 400m final in 1958 at Cardiff.
Overall, Singh won 77 out of 80 races in the 400m event in his sporting career.
His 41-year old son, despite not being present at the premiere, has already sat through three tearful screenings of the movie.
"It is a very emotional thing for the family, because the movie is made about a man who is still living, and it's an inspirational movie, and I wanted to be there for my father," said Singh after his round.
"It's an inspirational movie and it's not just for people who love sport as it's a movie about a person who has struggles in life but still comes out successful.
"It's a message to the youths that everybody has hardships in life but if you hang in there and work hard, you can still make it. "I saw the movie in a special private screening in London last Friday and my father was happy because most of the people cried."
He added: "He started running in order to get food. They used to do a marathon run and the prize was more food in their rations.
"After that he became a good runner and used to train at night until one of the Generals saw him and asked what he was doing. Everything started from there and he went on to win a lot of medals.
"So I've now seen the movie three times and I think it's going to be one of the best movies of the year. I cried three times, so I can say it's a good movie.
"After all, it's the message from the movie that he has been banging into his son since he was a kid.
"Every father wants to that for his son. My parents have always told me to work hard. My father was a friend, a very good friend, but when he needed to be a father, he was."