Japanese officials offended after Shinzo Abe served dessert in shoe during dinner with Benjamin Netanyahu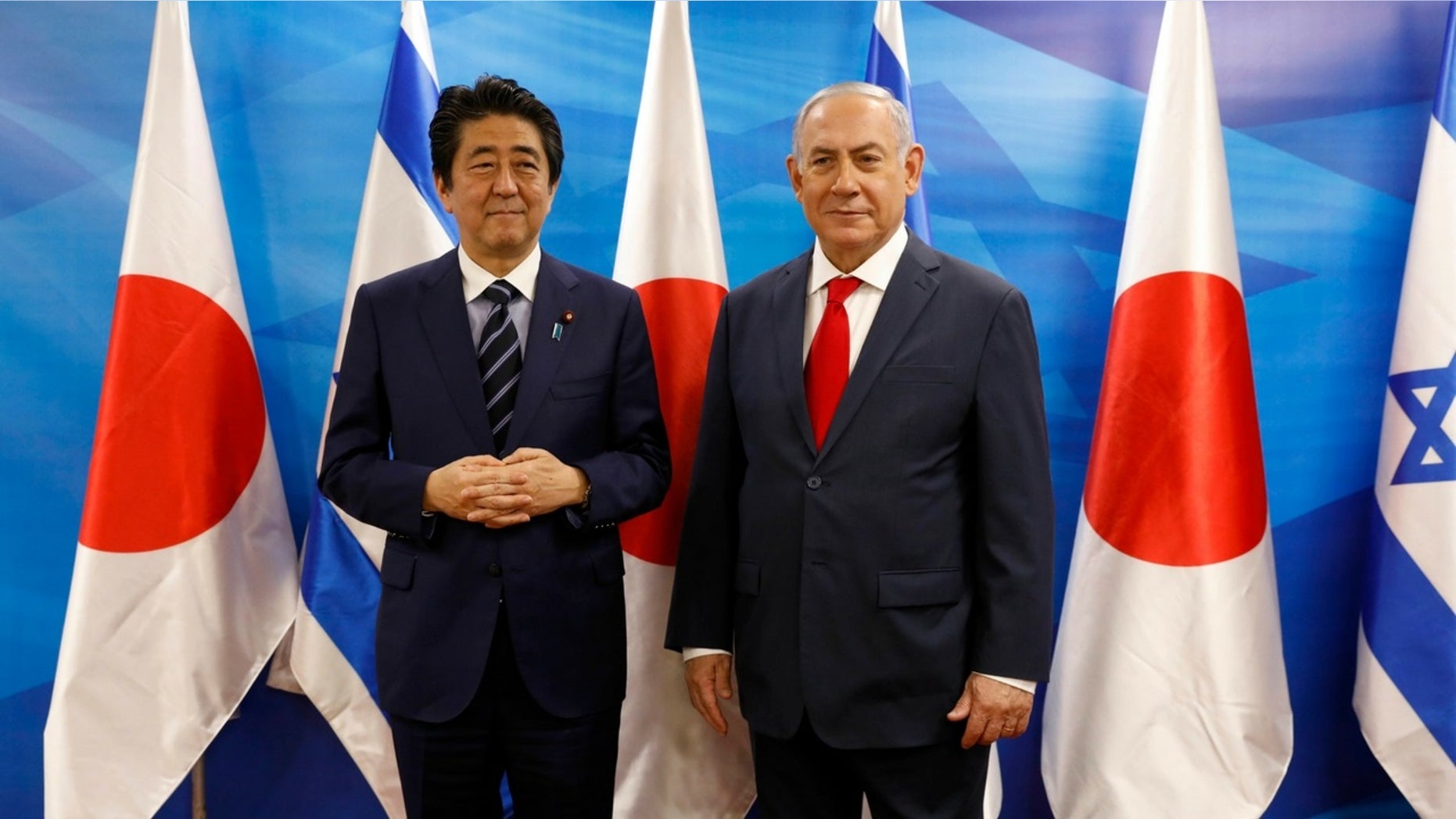 It was a shoe-in for the biggest foreign policy faux pas in recent memory.
Israeli Prime Minister Benjamin Netanyahu put the wrong foot forward during his Wednesday dinner with Japanese Prime Minister Shinzo Abe when the Israeli chef served dessert in a shoe -- a huge gaffe given Japanese culture's disdain for shoes inside the home.
And this metal shoe wasn't just inside the home, it was on top of the dinner table, filled with chocolate pralines, The Washington Post reported.
Japanese officials were reportedly horrified after learning Abe was served the dessert by Israeli celebrity chef Segev Moshe inside the shoe, designed by artist Tom Dixon.
KIM JONG UN MEETS SECRETLY IN CHINA WITH XI JINPING AHEAD OF NUKE TALKS WITH US
"There's no culture in the world in which you put shoes on the table. What was the distinguished chef thinking? If it was humor, we don't think it is funny; we were offended on behalf of our prime minister," a Japanese diplomat, who was not named, told Israeli newspaper Yediot Aharonot.
The paper reported Monday that "Japanese diplomats, Israeli Foreign Ministry officials and high-ranking Israeli diplomats who previously served in Japan were shocked by the idea."
"This was an insensitive decision," a senior Israeli official, who was not named, told the paper. "There is nothing lower than a shoe in Japanese culture. Not only do they not wear shoes at home, you also won't find shoes in their offices. This is disrespect of the first order."
MEGHAN MARKLE, PRINCE HARRY REPORTEDLY DON'T INVITE SARAH FERGUSON TO ROYAL WEDDING EVENT 
Israel's Foreign Ministry commented on the dessert catastrophe, diplomatically washing its hands of the dessert selection.
"We respect and appreciate the chef. He is very creative," the ministry said in a statement. "We have the utmost respect for the Japanese prime minister."
The chef's publicist released a statement saying the dessert was displayed in a "high-quality piece of art made of cast metal in the shape of a shoe; it is not a real shoe."
However, Segev Moshe's followers believed the chef should have done his homework before preparing for the meal.
"When you cook at a diplomatic meal, the minimum you can do is inquire about the guest. In Japan, shoes are considered contemptible, they always take off their shoes at the entrance to every home, both for themselves and for others," one person commented on Moshe's picture of the dessert.
When President Trump visited Israel, Moshe prepared his dessert as well. For that occasion, the celebrity chef served the world leaders a creative dessert shaped in the heads of Trump and Netanyahu.