Japan finance minister takes pay cut, officials punished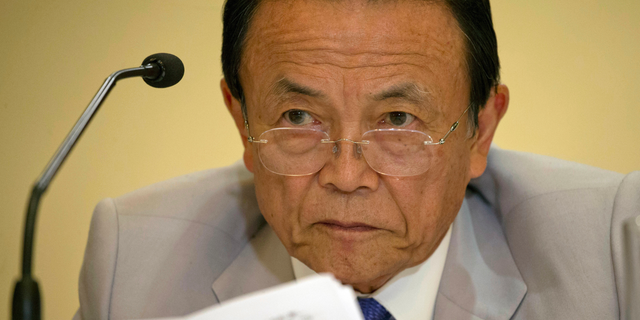 TOKYO – Japan's Finance Minister Taro Aso has taken a voluntary one-year salary cut and 20 other officials were penalized for tampering with documents related to a government property sale linked to the Prime Minister Shinzo Abe's wife.
The Finance Ministry has acknowledged tampering with hundreds of pages of documents related to the 2016 land sale to a school where Akie Abe briefly held an honorary position.
Aso apologized Monday over the tampering by lower level officials, but said Akie Abe was not directly involved.
Abe has denied any wrongdoing by him or his wife. The tampering with the documents, including removing references to his wife, took place in February-April 2017. It was done to ensure the documents matched explanations by Abe to parliament during questioning about the scandal.