Jamal Khashoggi's friend says missing Saudi journalist was 'killed in a barbaric way'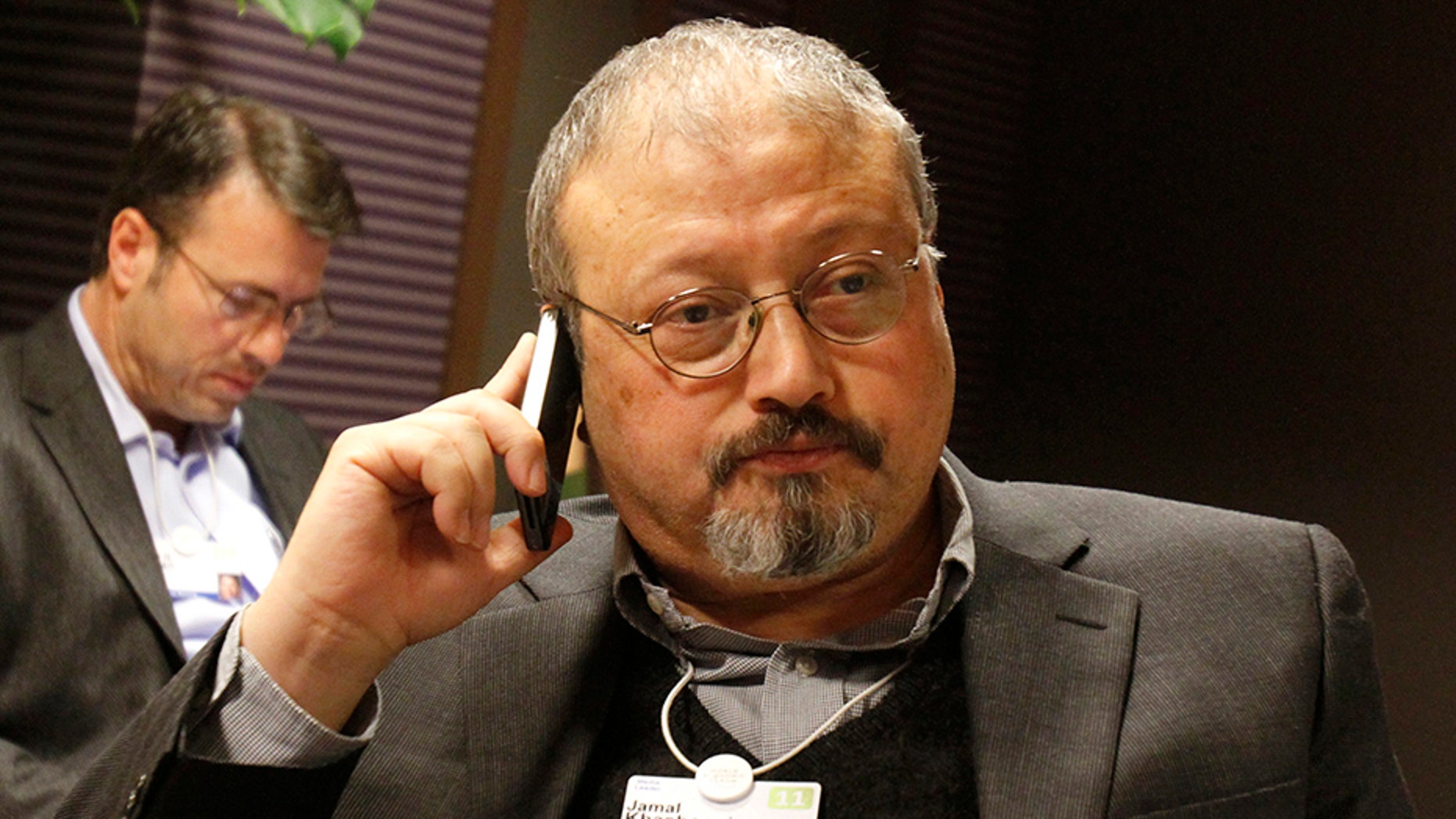 The Saudi journalist feared to be dead after visiting his country's consulate in Turkey last week was "killed in a barbaric way," one of his friends revealed Sunday, following conversations with officials who reportedly told the friend to "make your funeral preparations."
The comments about Jamal Khashoggi come as Turkish officials are investigating his whereabouts. Khashoggi, a Washington Post contributor and critic of the Saudi government, was last seen Tuesday entering the Saudi Arabia consulate in Istanbul to obtain documents for his upcoming marriage to a Turkish woman.
"What was explained to us is this: He was killed, make your funeral preparations," Turan Kislakci, the head of the Turkish-Arab Media Association, told the Associated Press. "We called a few other places, these are lower officials, but they said: 'We have evidence he was killed in a barbaric way, we will announce it tomorrow or the day after.'"
Kislakci also alleged, based on conversations with officials he did not name, that Khashoggi, 59, was made to "faint," then was dismembered. He also said he believes Turkish officials soon will announce the findings of their investigation.
A Turkish official separately told The Associated Press that authorities believe Khashoggi was killed at the Saudi Consulate, while another said it was a "high probability" that Khashoggi's body was taken away.
The Washington Post reported Saturday, citing two sources familiar with the investigation, that the Kingdom allegedly sent a 15-member team to carry out the "preplanned murder."
However, Khashoggi's fiancé, Hatice Cengiz, believes that he may still be alive.
"Jamal was not killed and I do not believe he was killed," she wrote on Twitter, according to Reuters.
Khashoggi was living in the U.S. for the past year in self-imposed exile following the ascension of Prince Mohammed, now next in line to succeed his father, the 82-year-old King Salman.
Saudi officials, meanwhile, have blasted the allegations and have insisted that Khashoggi walked out of the property on his own.
The state-run Saudi Press Agency early Sunday morning carried a statement from the Istanbul Consulate that "strongly denounced these baseless allegations," and expressed doubt that they came from Turkish officials that are informed of the investigation or are authorized to comment on the issue. It said Saudi Arabia sent a team of investigators to help look into the case.
"If the reports of Jamal's murder are true, it is a monstrous and unfathomable act," the Washington Post's editorial page editor Fred Hiatt said in a statement. "Jamal was — or, as we hope, is — a committed, courageous journalist. He writes out of a sense of love for his country and deep faith in human dignity and freedom."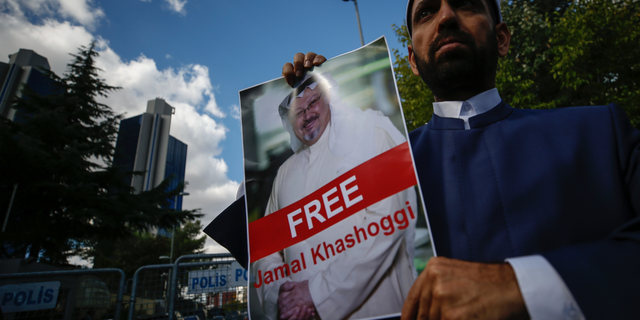 Khashoggi last year ripped Saudi Arabia's crackdown on dissenters.
"With young Crown Prince Mohammed bin Salman's rise to power, he promised an embrace of social and economic reform. He spoke of making our country more open and tolerant and promised that he would address the things that hold back our progress, such as the ban on women driving," he wrote in one September 2017 column. "But all I see now is the recent wave of arrests.
"I have left my home, my family and my job, and I am raising my voice. To do otherwise would betray those who languish in prison. I can speak when so many cannot. I want you to know that Saudi Arabia has not always been as it is now. We Saudis deserve better," he added.
The Associated Press contributed to this report.