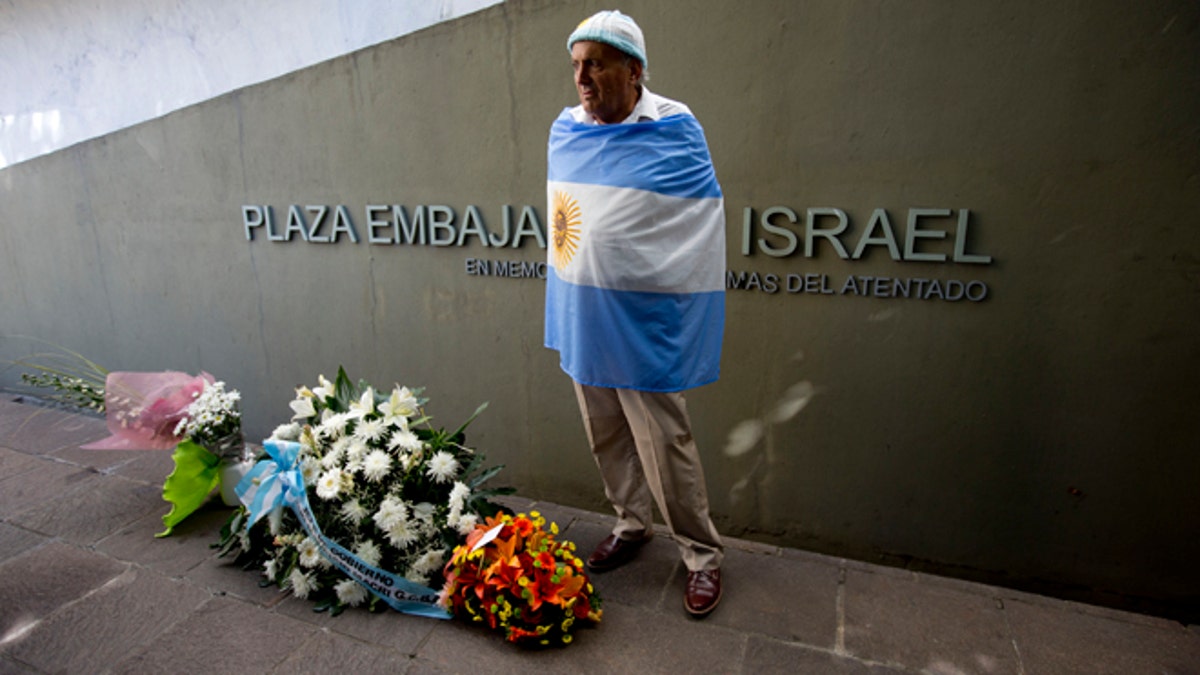 BUENOS AIRES, Argentina (AP) – Israel's agricultural minister on Thursday accused Iran of orchestrating two terrorist attacks in Argentina in the 1990s and urged the world not to negotiate with the Middle Eastern country on the future of its nuclear program.
Agricultural Minister Yair Shamir led a delegation to Buenos Aires to commemorate the 1992 attack on the Israeli Embassy that killed 29 people and wounded hundreds.
"Iran continues to sow destruction and horror in all the world, but the world continues on as if nothing was happening," Shamir said, speaking in Hebrew and accompanied by a Spanish translator.
Shamir, the son of former Prime Minister Yitzhak Shamir, said the world takes on a "hypocritical attitude" that ignores that Iran is aiming "at the civilized world, including Israel."
Israel and Argentina have long accused Iran of both the embassy bombing and a car bomb attack on a Jewish community center in 1994 that killed 85 people.
Speaking to the U.S. Congress earlier this month, Israeli Prime Minister Benjamin Netanyahu mentioned the attacks in Argentina, arguing the world would be better off without a nuclear deal with Iran.
Iran has denied involvement in both attacks. Nobody has been convicted in either attack.
The annual commemorative event took on extra meaning this year after the mysterious death of prosecutor Alberto Nisman, who had led the investigation into the Jewish center bombing for more than a decade.
Four days before he was found shot dead Jan. 18, Nisman had accused Argentine President Cristina Fernández and other top government officials of orchestrating a secret deal to cover up the alleged role of several Iranians in the 1994 attack.
Fernández has repeatedly denied the accusations but her administration has struggled to handle the fallout from Nisman's death. Known for fiery, populist rhetoric, in recent weeks Fernández has accused the United States and Israel of meddling in this South American country's affairs, though she has never elaborated.
In a speech to Argentine lawmakers earlier this month, she accused Israel of showing much interest in the Jewish center bombing and Nisman but not the attack "on its own embassy." While what she was implying wasn't clear, the comments added to tension in the Jewish community in Argentina, one of the largest in the world outside Israel.
Citing schedule conflict, Fernández did not attend Thursday's ceremony. Instead, she met with victims of the embassy attack Tuesday, the anniversary day.